Congrats! What a beautiful thing to be getting married after the crazy few years we've lived through. You found the love of your life and intend to spend forever together! Whether you plan on having an extravagant event or an outdoor ceremony in your childhood home's backyard, Georgia Expo can help!
Our classic Wedding Canopy/Chuppah is a simple yet elegant wedding structure. This kit can be used on its own or dressed up with floral arrangements for an extra oomph. We love this kit because it takes less than 15 minutes to set up and there are no tools required! It's perfect for an elopement ceremony or even a large outdoor ceremony! You can make this kit uniquely yours with whatever you choose to add to it.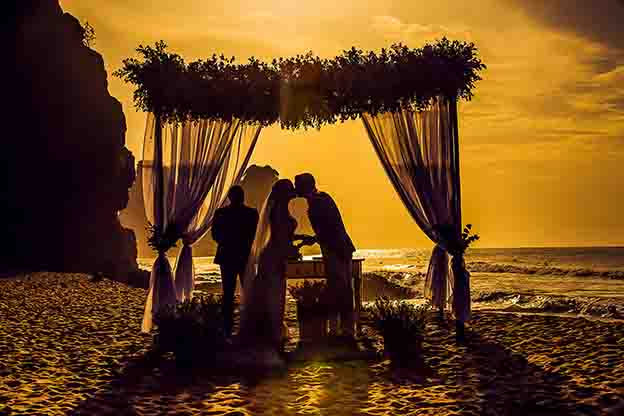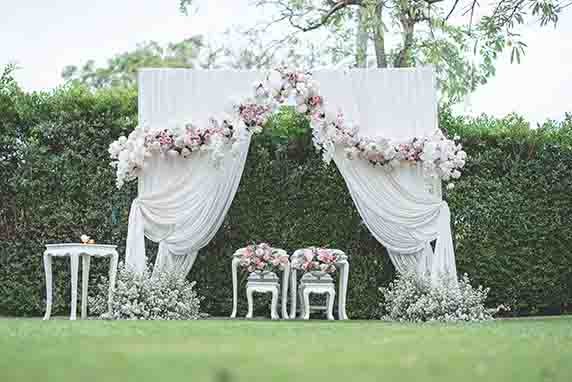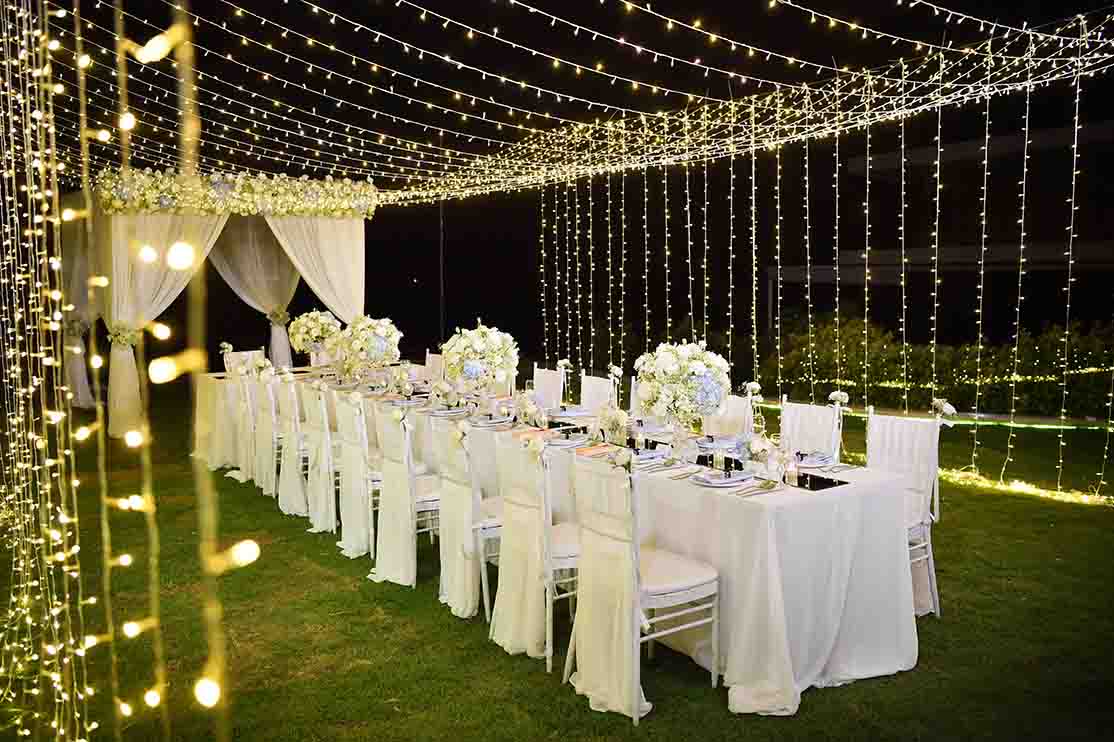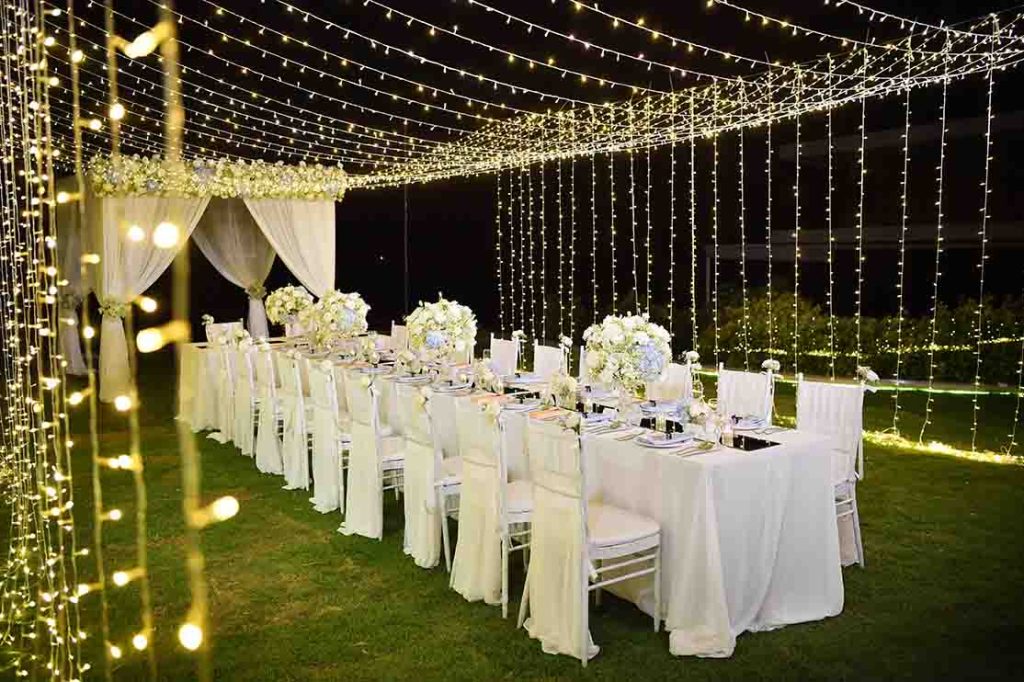 Maybe you're looking to dazzle your guests with a setup they won't forget? Then look no further because Georgia Expo's Drape Designer™ Extended Canopy Kit is one of the most versatile and stunning Pipe and Drape kits you'll find on the market. The Drape Designer Kit™ Extended Canopy is perfect for hosting a dinner party or intimate rehearsal dinner under the stars! This look is ideal for a wedding dinner, birthday dinner, or even a bridal shower! You can decorate this canopy with drapes or string lights to create an unforgettable event. You can even purchase multiple kits to create the reception banquet setup of your dreams!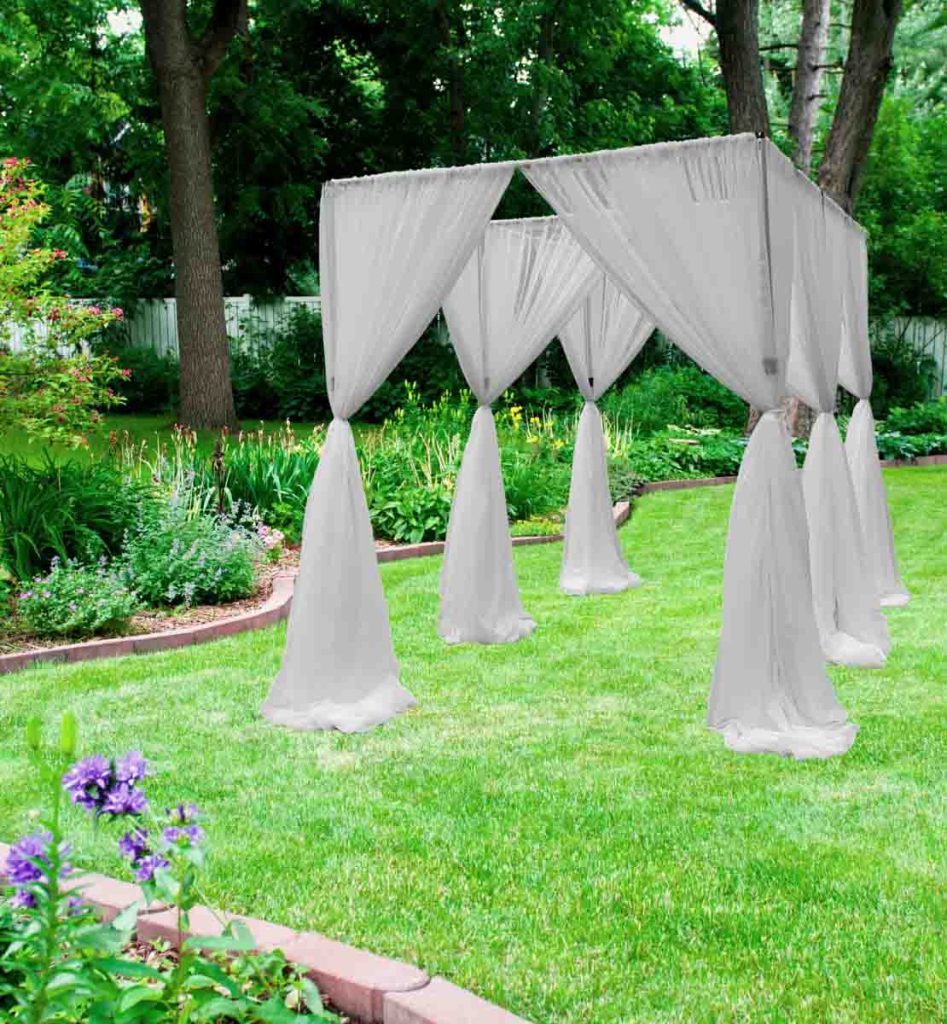 Or perhaps you've dreamt of getting married surrounded by a romantic gazebo. If you already have the structure present, all you need to add is some lush and flowing drape. Georgia Expo's Sheer Drape is a very translucent fabric and is the most popular choice for fabric related to wedding decor. Georgia Expo's Poly Stretch™ is also a popular option among wedding designers due to its wrinkle-resistant features and flowy look. With multiple color options available for each fabric, there is something for every bride!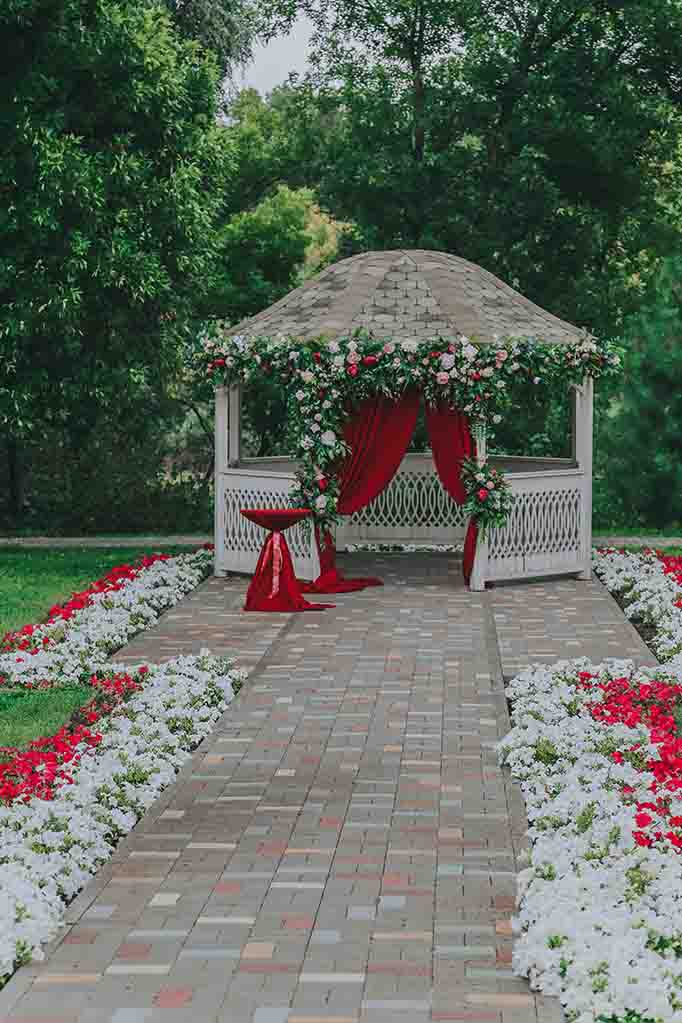 If you need the gazebo and the drape, we offer a gorgeous Drape Designer™ Gazebo Kit. This kit is extremely functional and offers a variety of setups in one simple kit! You can create a gorgeous gazebo that's perfect for an indoor or outdoor wedding ceremony. You can even create an extended canopy that makes for an idyllic outdoor dining setup. If you want to buy our standard Drape Designer ™ Wedding Canopy kit but are looking for more bang for your buck, our Gazebo kit allows you to create a canopy as well! With Georgia Expo's Drape Designer™ Gazebo Kit, the possibilities in design are ENDLESS! This is THE kit that can elevate any backyard into the wedding setup of your dreams! The kit is easy to assemble with no tools required. It takes less than 30 minutes to have the gazebo up and ready to go!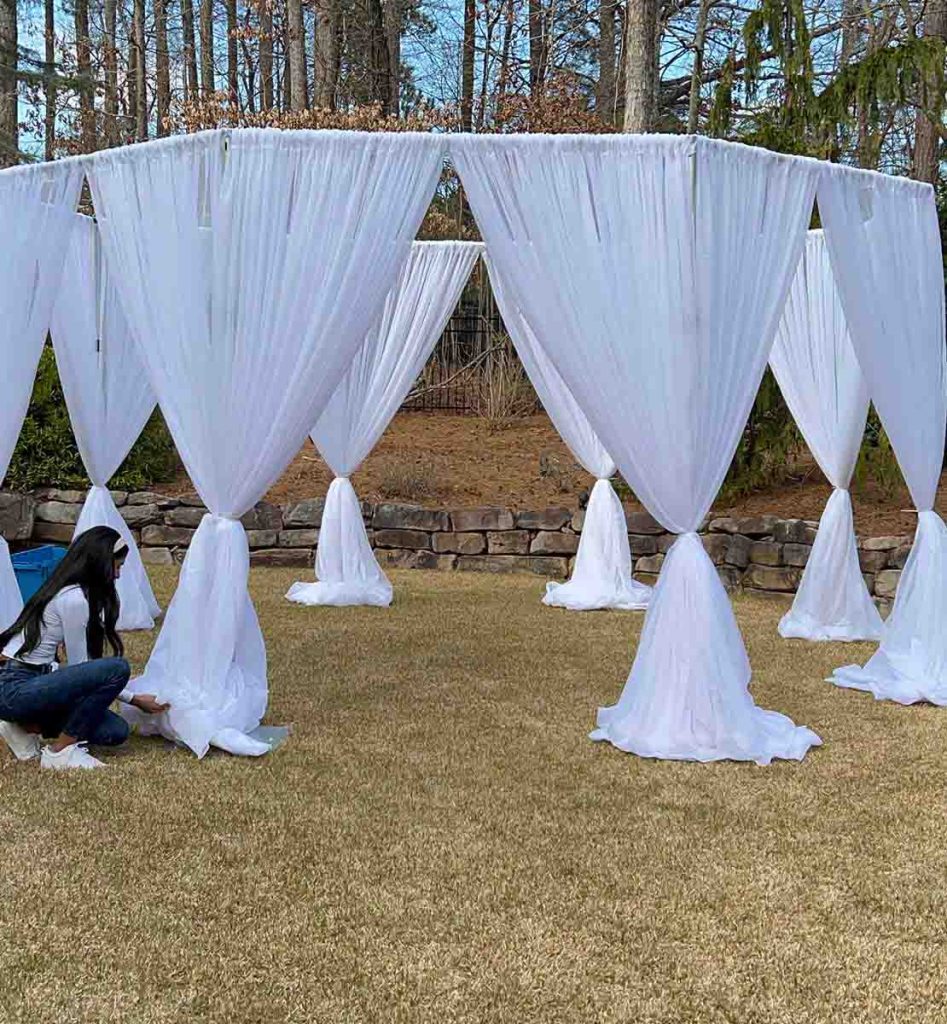 If you're having an intimate gathering or elopement ceremony, our Sheer Drape makes for a fantastic addition to any frame structure that you have for your arch! We love seeing how creative customers have gotten in the past. This is perfect for the DIY bride who is looking to stay on budget but still have a fantastic wedding setup. You pick a color that suits your style and the photos will speak for themselves! You can add flowers and string lights to add a touch of sparkle and glam!