For over 30 years, Georgia Expo has been helping Trade Show Decorators build and maintain their show inventory with quality products. As long time members of Exhibit Services & Contractors Association (ESCA) we understand the challenges you face. You need a "partner" you can rely on to get you WHAT you need, WHEN you need it, at the most competitive price.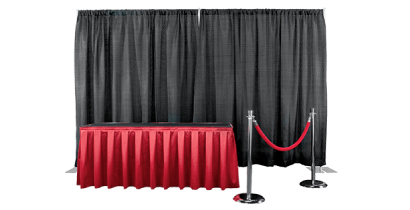 Extensive Inventory of Pipe and Drape Products
You need to replace some of your uprights? No problem. You need an additional 50 black banjo drape panels? We got you covered. We are the only supplier in the U.S. that manufactures both the trade show hardware and fabric under one roof. This means we control the quality of the product from raw material to finished good and can guaranty you the best possible price AND turnaround time (which we all know is invaluable in the trade show business.) Because of our extensive manufacturing capabilities we can also match your existing inventory, no matter where you purchased it in the past, to help you fill in those last minute needs, quickly and easily.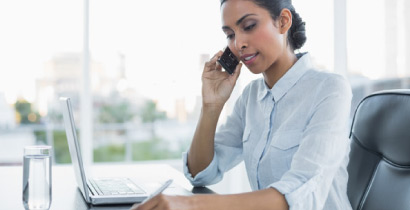 Superior Customer Service and Support
We build relationships with our trade show decorator customers. We know you by name, we know what you order, when you order and customize our sales experience accordingly. We know your time is valuable and it's important that we know your account inside and out so we can foresee any potential problems, like dye lot matching or part compatibility. This ensures that your inventory is consistent from order to order and from location to location.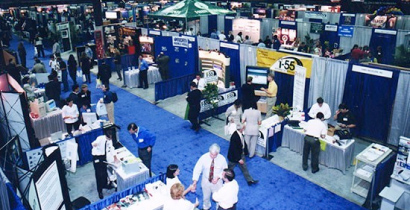 Competitively Priced Products to Fit Any Budget
Traditionally we have found that most Audio Visual Production companies use Pipe and Drape at shows, concerts, or other events to create backgrounds, define AV Tech areas, drape rooms, and hide wires or other audio equipment. However, there has been a growing trend of our customers to purchase not only the back walls and backdrops but also tables, crowd control stanchions, and storage carts.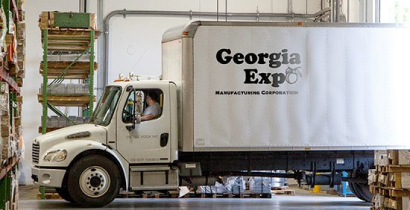 Savings on Shipping
Conveniently located just 30 miles north of Atlanta, Georgia, one of the largest transportation hubs in the southeast, and 45 miles east of the Dalton, Georgia, carpet capital of the U.S., Georgia Expo is positioned to take advantage of great shipping rates and pass them on to our customers. Whether you are east coast or west coast, we shop multiple freight rates to get you the quickest shipping at the most economical price.
Georgia Expo understands that you need quality, quickly and easily, at the best possible price. That is why we have a dedicated sales team specifically trained to service the unique challenges of Trade Show Decorators. Call us at 1-800-433-9767, or email at [email protected].