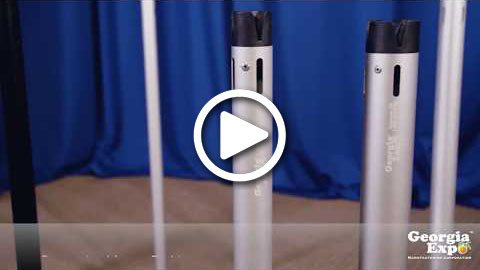 Constructing a pipe and drape system from the ground up can be daunting. What size base should I get? What type, and how long should my uprights be? What fabric should I use for the drape? It's easy to get lost in the details. While we're always happy to help with any of those questions, we know that sometimes the simple answer is synergy. This is why we've created simple, pre-build out Pipe and Drape Kits.
With 35 years of experience under our belt, we have an array of pipe and drape kits, with the perfect setup already made for you. Since we're a manufacturer, we're able to sell these predesigned pipe and drape kits with exceptional quality and at the most competitive prices.
The video featured here is a helpful guide to picking the perfect Upright for your goals.