Pipe and Drape is the most economical and fastest way to divide and define space, making it a popular choice for creating temporary structures, walls, and rooms when emergencies arise. Manufactured in Suwanee, GA, for over 35 years, we are the go-to source for large quantities of pipe and Drape for unique applications with the fastest turnaround times.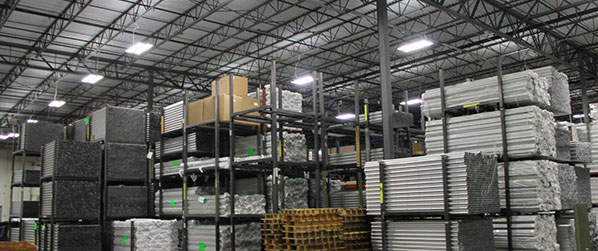 Why Georgia Expo
Manufacturer in the USA
Huge Inventory
Customization Capabilities
Fast Shipping
Can Handle Large Requests
Quick and Easy Set-Up with No Tools Required
Common Applications
Temporary Rooms for Migrants
Temporary Rooms for Shelters
Partitioned Walls and Walkways
Testing & Vaccination Cubes
Portable Hospital or Medical Rooms
Emergency Staging Areas
Donation Partitions
Over the years, we have become to go-to source for Pipe and Drape for some unique applications. We've partnered with Rental companies, Emergency Relief companies and sold directly to government agencies to aid in disaster relief. As a US Manufacturer, we can get the product out the door quickly, and our 120,000 sq. ft. factory also means we stock a lot of Pipe and Drape for the quickest turn-around times. Our team here at Georgia Expo has a "let's make it happen" attitude and understands that time is of the essence when it comes to these situations. We are pros at creative problem solving and have the customization capabilities on-site to help create structures that quickly create walls and rooms or simply easily divide a space.
DESIGN
Pipe and Drape is a simple structure made from aluminum uprights, steel base plates, and drape panels.
This simple yet effective design is easy for one person to set up, no tools required. It's used to make in-line walls or rooms. Each upright has four connection placements at the top to create a lot of different setup configurations. We also offer several options on the height and width of the frames to fit any need. Our fabric ranges from lightweight to 100% blackout to meet any demand. Sewn on-site, we can ensure the fabric walls are the perfect yet economical solution.
DURABLE
We only manufacture with the highest quality raw materials. Our products were originally designed for use at trade shows and events, so it's proven to hold up in a multitude of environments and applications. Pipe and Drape that's properly cared for can last many years, especially when stored in our welded on-site storage carts. The aluminum uprights are stain anodized, and our bases are galvanized, or powder coated to prevent rust. Depending on your application, our sale team will recommend the proper framework for maximum durability.
AFFORDABLE
When comparing the cost of temporary structures, Pipe and Drape is the most affordable solution due to its simple yet effective design. It's also more economical to ship and store, taking up less space than other options on the market. Labor is a significant saving with Pipe and Drape; it sets up and breaks down quickly, saving time and money.
EASY SET UP
Pipe and drape set up in minutes; no tools required. Here's a simple instructional video showing how quickly it can go up, often with minimal labor required.
AVAILABILITY
We stock huge quantities of pipe and drape in our Suwanee, GA factory. We also have a large staff to help produce more products quickly.
Please call to discuss time frames with our sales team (770-447-4339), but in emergencies, we are known to ship the same day or within 24 hrs. We also have an extensive network of shipping carriers we work with to transport the products quickly all over the US. We'll work with you to figure out the fastest turnaround solution.
SHIPPING
FOB Suwanee, GA. via LTL Carrier or Dedicated Box, Half, or Full Truck Load.