Good things come to those who wait, but better things come to those who rush 😉
With summer starting and plans for the fall coming about, now is the perfect time to up your chapter's Rush & Event decor! Greek Week will be here before we know it, and Georgia Expo has everything your organization needs to prepare.
We manufacture and sell Pipe and Drape directly to the end user. If you've been renting over the years, Pipe and Drape is a no-brainer investment as it pays for itself in 2-3 uses. No tools are required to set it up; you can create walls and backdrops within minutes! Plus, we have storage carts and bags to make it easy to transport and ready when needed! 
Here are some common uses for Pipe & Drape in Greek Life:
Backdrops and decoration
Privacy and separation of spaces
Registration and check-in areas for events 
Display booths during recruitment 
Stage areas for performances 
VIP and special seating sections 

Our Drape Designer Kit Backdrops are perfect for setting the ambiance for any Greek Life event! Whether it's a social, meeting, or alumni event, we have what you need to take your decor to the next level. The backdrop kits can be further accessorized with floral arrangements, string lights, and other embellishments to take a look further! We also offer Custom Printed Fabrics to bring your organization's designs to life. Lastly, if you want to separate space or create rooms or walls, we offer an 8ft H multifunctional 50ft wide kit starting at only $357.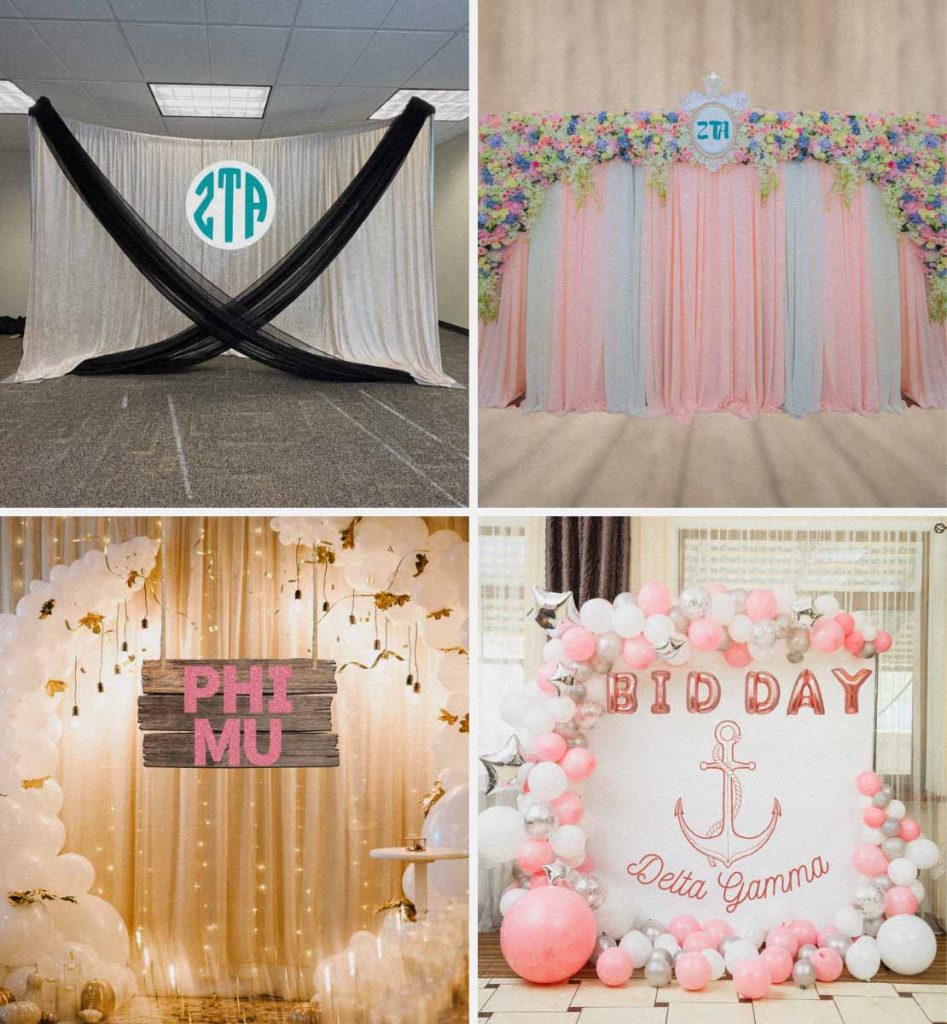 Our Sheer Drape, Velvet Stretch™, and Poly Stretch™ Drape are super popular options for event decor! These fabrics are easy to work with and drape effortlessly. 
The backdrop kits can be used to create separation between spaces, or even to jazz up a plain wall. Overall, pipe and drape are incredibly versatile tools that can be used to enhance the aesthetics, organization, and functionality of your events within the Greek community!