When your world revolves around decorating for events it's your job to take a space, transform it into something beautiful and wow your customer. The challenge is completing that tall order in a way that maximizes your profits while streamlining your set up. As a manufacturing company, we had the chance to step into your shoes for a day while decorating for an office bridal shower. Here are some of our favorite tips we thought you'd find helpful for your next event.
1) Stock up on neutrals.
We don't just mean white…while white is very versatile and can be uplit to be just about any color, it also has its limitations. Build your base of fabrics with additional favorite naturals like ivory, champagne, and blush, and then you can accent with the season's hottest color trends. You'll find your clients will appreciate the expanded options that are more in line with today's rustic, farmhouse and subtle looks. You'll get multiple rentals out of neutrals and more rentals, which means more money! For our shower, we decorated with blush sheer – very romantic with a twist of fun.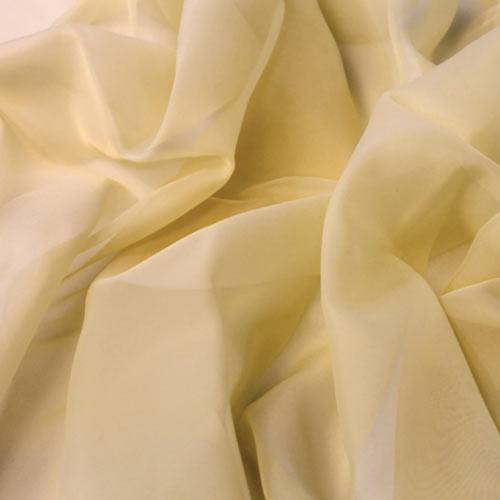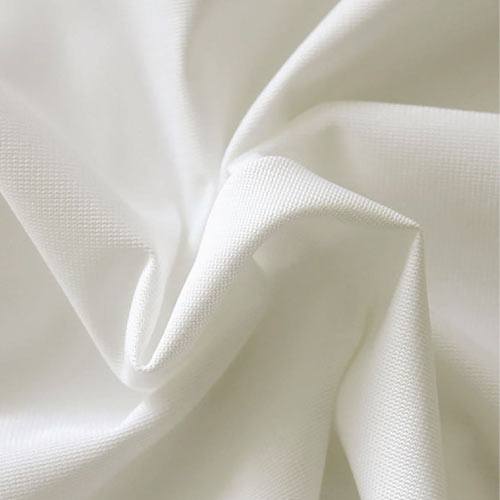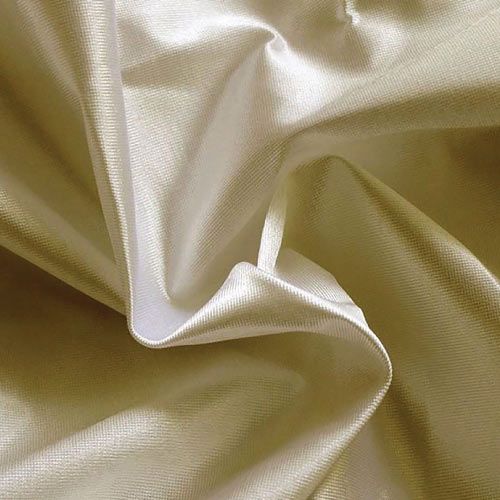 2) Utilize the corner holes on your bases.
There's a reason we punch 5 pin holes on our base plates, (and it's not because we like the extra labor) it's because of corners, odd angles, and for the most versatile set up options. Using the corner holes give you the ability to butt right up to a corner of your room and not lose a square foot of that very expensive venue you or your client rented.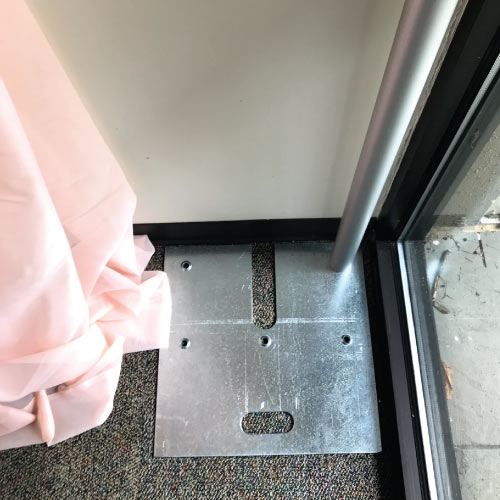 3) The fuller the better.
Pipe and Drape is generally configured in 10-foot sections. The general rule with drape is 50% fullness. Meaning if you have 10' of pipe and drape, you need 15 feet of drape to give you that nice, fully, waved curtain look…except when it comes to Sheer. Because Sheer is so translucent, we say the more the merrier. While the panel comes 118" wide we recommend 4 panels per 10 foot section which is what we've used here but if you have a really high end client you are looking to impress, go ahead and bump that count to 5 or 6 panels of sheer.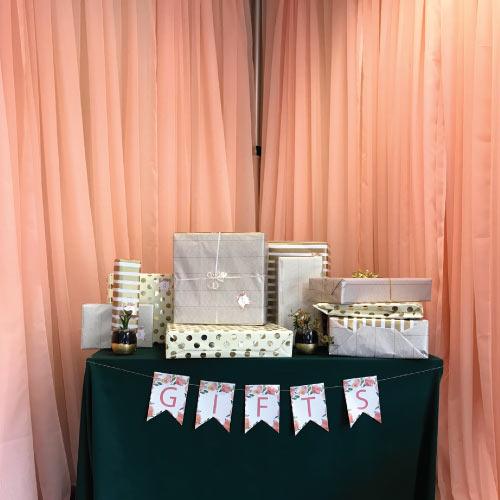 4) For your tables – pick the one piece options!
We love the fitted table cover. Why? It looks great out of our Poly Premier, fitted and professional sewn to your table dimensions (it's like getting a tailored suit for your table and it's just one piece), meaning fast install! Want another tip? Here's video on how to fold it, because while they look fantastic, it's sort of like a fitted sheet, once you open it, it never folds back the same – unless you watch this video.
Combine traditional and modern by decorating with spandex. While they might not have the life of some of our polyester products they boast other advantages to your bottom line. Wrinkle free, always. Easy to install. So Affordable – you'll be making ROI after ONE rental. See all our spandex here.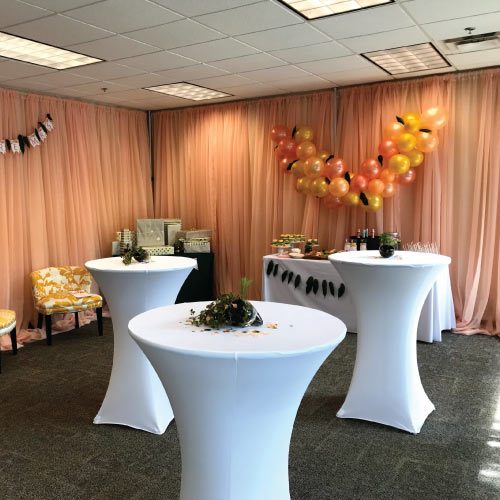 5) The 2" off the floor rules doesn't always apply.
When it comes to working with banjo and poly premier drape our "standard" is always 2" off the floor. When working with sheer and other event curtains like, poly knit its full length or longer. We love the looks of the sheer "pooling" on the floor and it acts as a base cover for a double win. We went an extra foot for this drape. With all our drapes sewn to order, you aren't tied to standard, you pick your standard.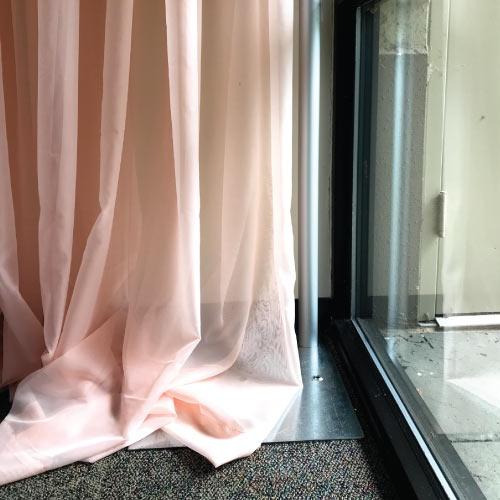 6) Create the wow factor with printed backdrops
If you find yourself consistently doing the same "themed" events, invest in a printed backdrop. It could be your photobooth or selfie backdrop or simply add to the décor of the event. We have tons of predesigned options or can custom make one for you.