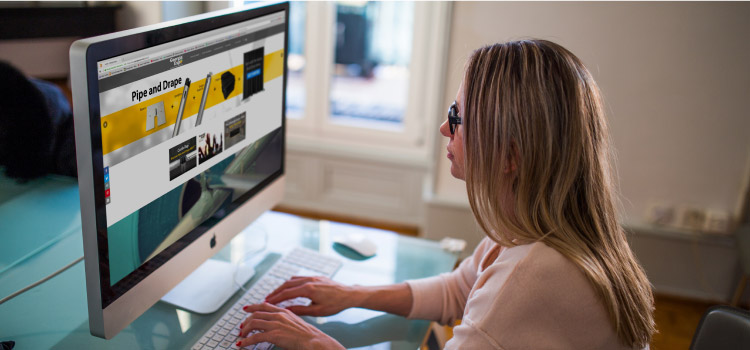 If this is one of your first visits since the start of Q4 in October 2017, you may have noticed that things are a little…different. Change is a good thing! We've been working tirelessly in the background to combine our previous wholesale and commercial websites into one entity: a place where you can order and checkout with either wholesale bulk pricing or the lowest possible commercial price.
Features of the New Site:
A whole new look and feel – the same Georgia Expo, but with some new clothes.
We've made some major updates to the pipe and drape kits sections. You can now simply choose your upright type and height. From there, on the product page, you can construct the perfect kit for your individual needs. Start with selecting your width and your hardware will automatically be updated. Go with a hardware-only version, or add any amount or type of drape desired. Review the summary, hit add to cart, and you're done!
New prices! In general, the everyday price has dropped significantly across the board!
Ability to checkout at wholesale pricing. Below each product, there will be a chart that displays the bulk discount wholesale pricing. That pricing will be applied and can be verified in your cart before you check out!
You can now calculate shipping at the checkout page. Test your cart quantities and see how you can maximize the savings on your shipping costs.
There is a lot more to come as well…check back in with us from time to time to see the changes as well as what is in The Pipeline.