Many designers like to invest in neutral-colored drapes for numerous events and functions. The possibilities in design are endless with simple solid colors. But sometimes, the urge to spice things up gets all too real. That's where you can begin to play with uplighting techniques!
Uplighting is a decorative technique that uses a directed beam of light placed on the ground aimed to project against a backdrop. The lights can be of any color to create the desired effect and generate an elegant and illuminated feel to the venue.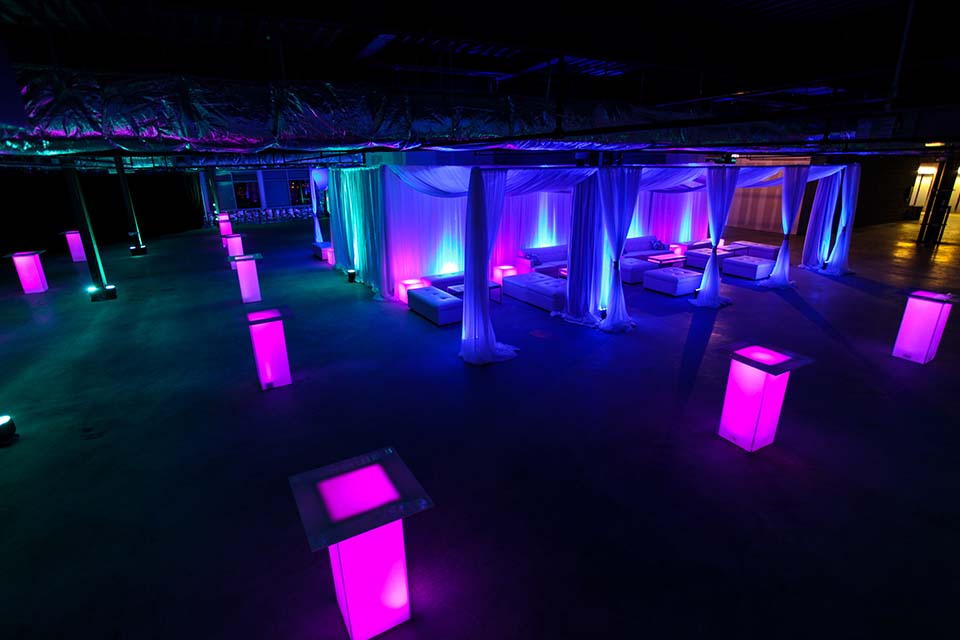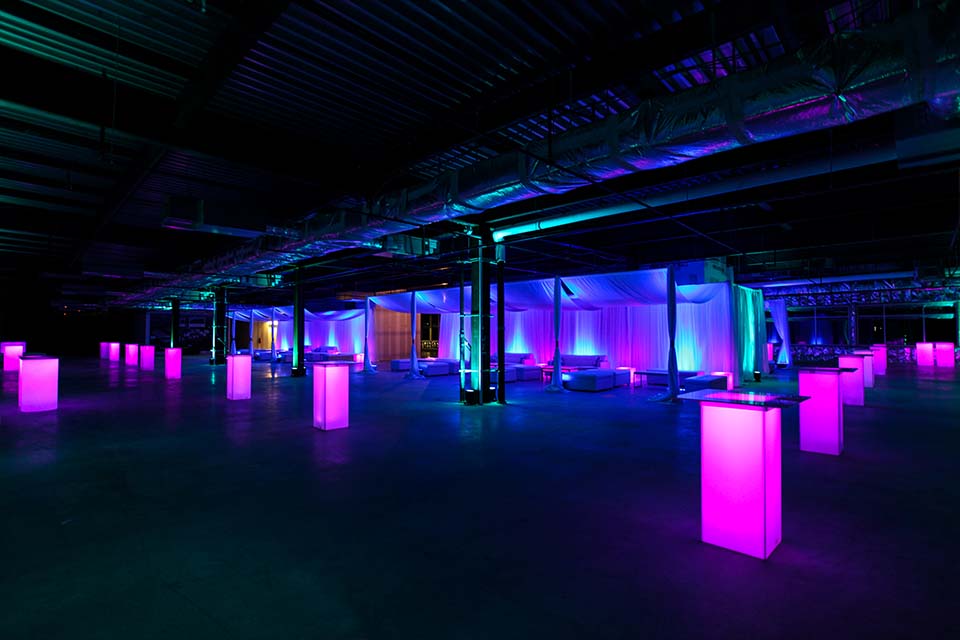 Our Velvet Stretch™, Poly Knit, Sheer, and Poly Stretch™ looked fabulous uplit. These are less opaque fabrics and allow the light to bounce off of their original neutral coloring beautifully.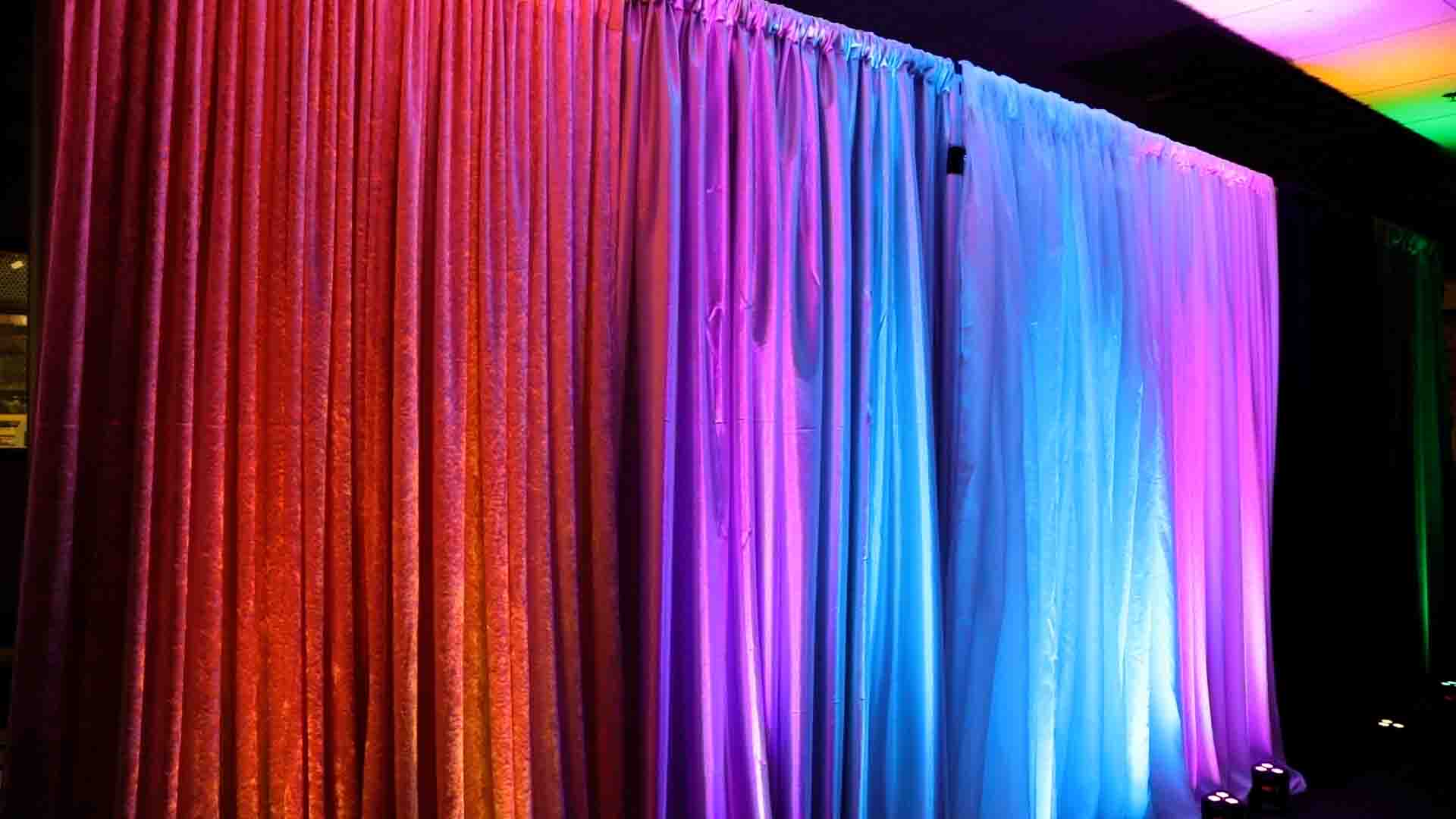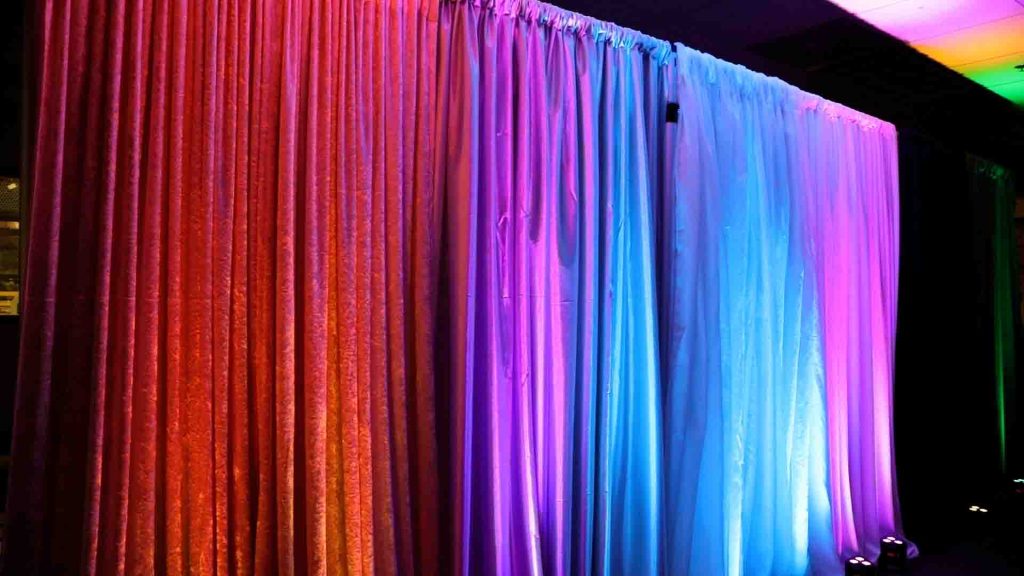 We used neutral colors to showcase how dramatic colored uplighting can transform plain drapes into a colorful and dazzling display. Uplighting has been a growing trend among several events, but it has surged with weddings. Find the right venue, get the perfect backdrop, decorate, and watch this technique transform a room.
You can recreate all of the looks featured here using our Drape Designer Starter Kit alongside the fabric drape panels of your choice. The only thing left to add is lighting! Our friends at Dillon Productions were nice enough to loan us these awesome lights for this video!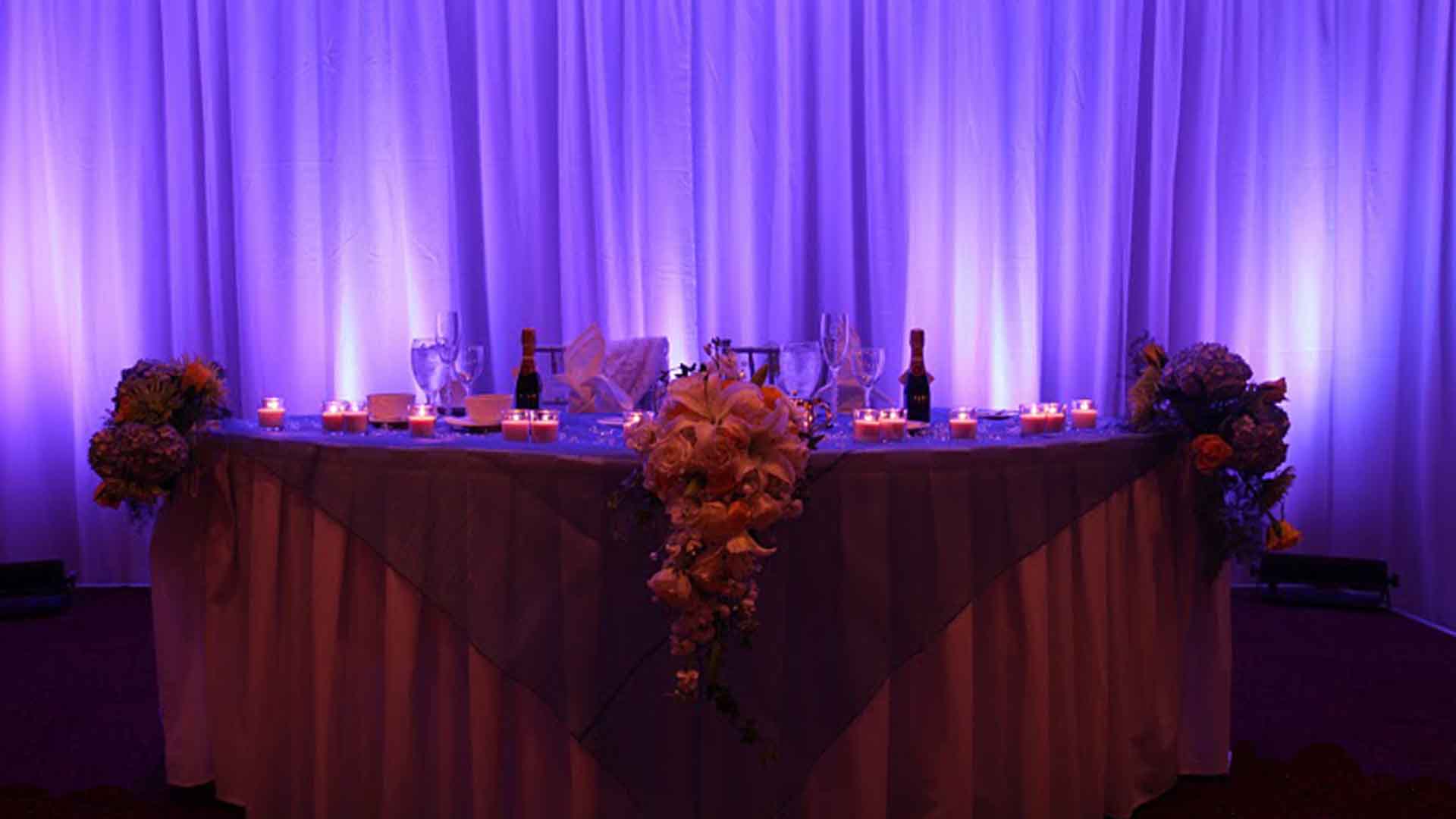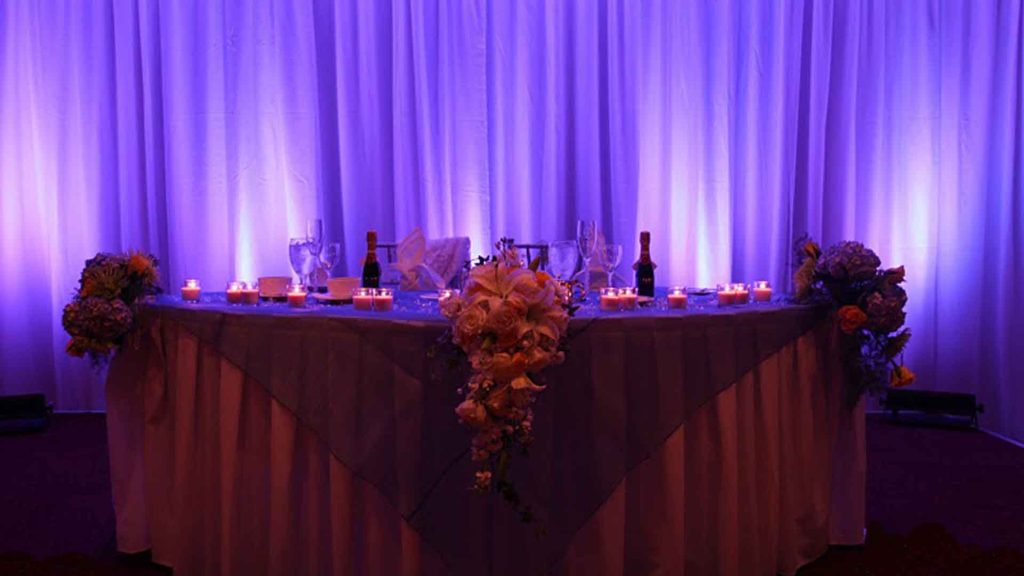 Check out some more great uplighting ideas with a quick google search! Drape backdrop fabrics make an amazing medium for uplighting effects, in particular, sheer fabric because of its translucent properties and elegant look and feel!