Pipe and Drape is still being used in some nontraditional ways.
Just as in 2020, customers continued to find new and different applications for Pipe and Drape in 2021. Several customers partnered with us to supply them with equipment for temporary housing for immigrants and refugees at the southern border and across the nation. We also assisted with similar structures for numerous temporary quarantine rooms and emergency shelters for hurricane and disaster relief. Pipe and Drape was also used in the traditional trade show booth form to create quick vaccination and, more recently, COVID testing centers. Our handy Build Your Own Kit tool makes purchasing Pipe and Drape for any application seamless and easy, order everything you need from one location!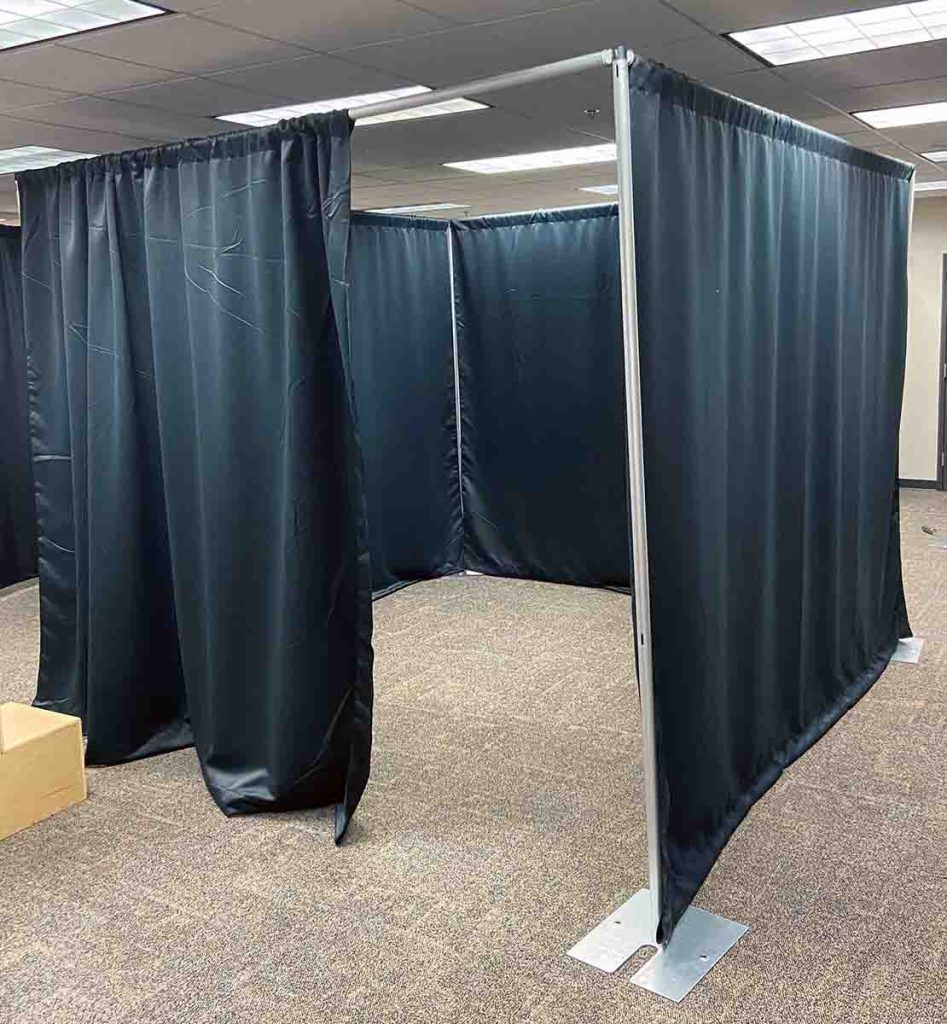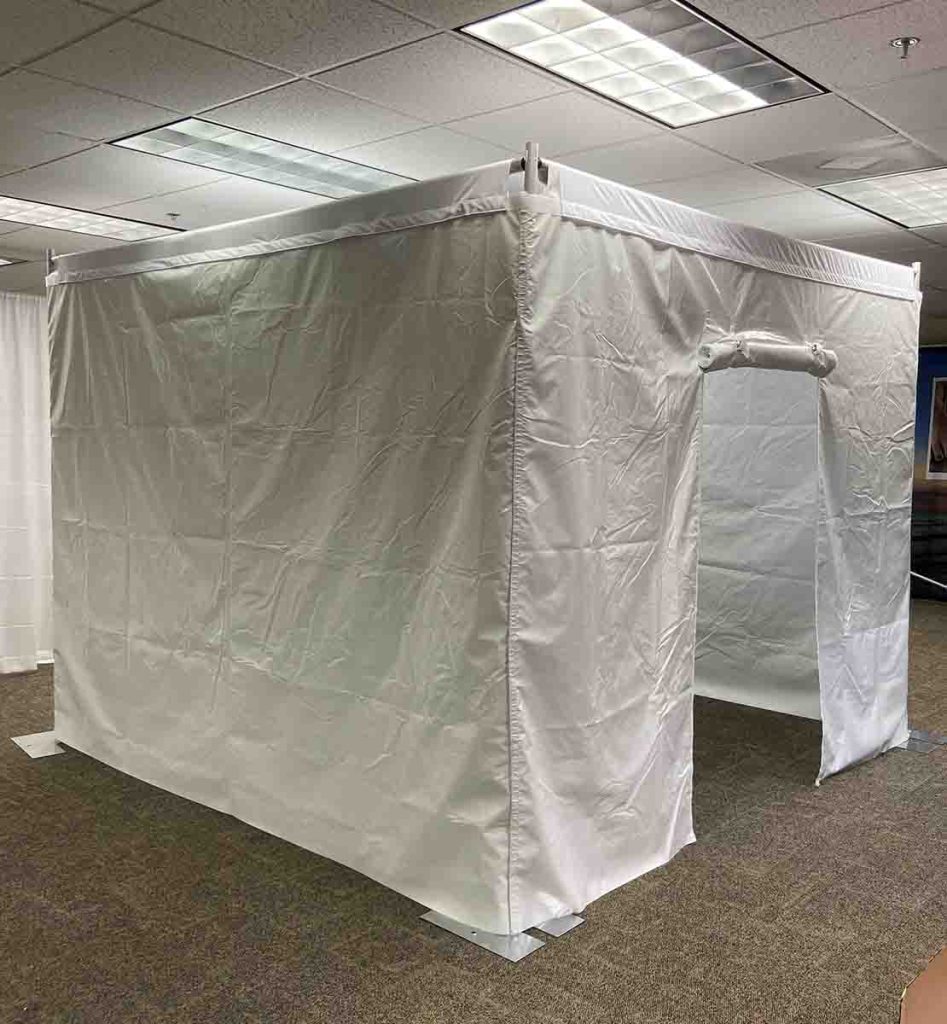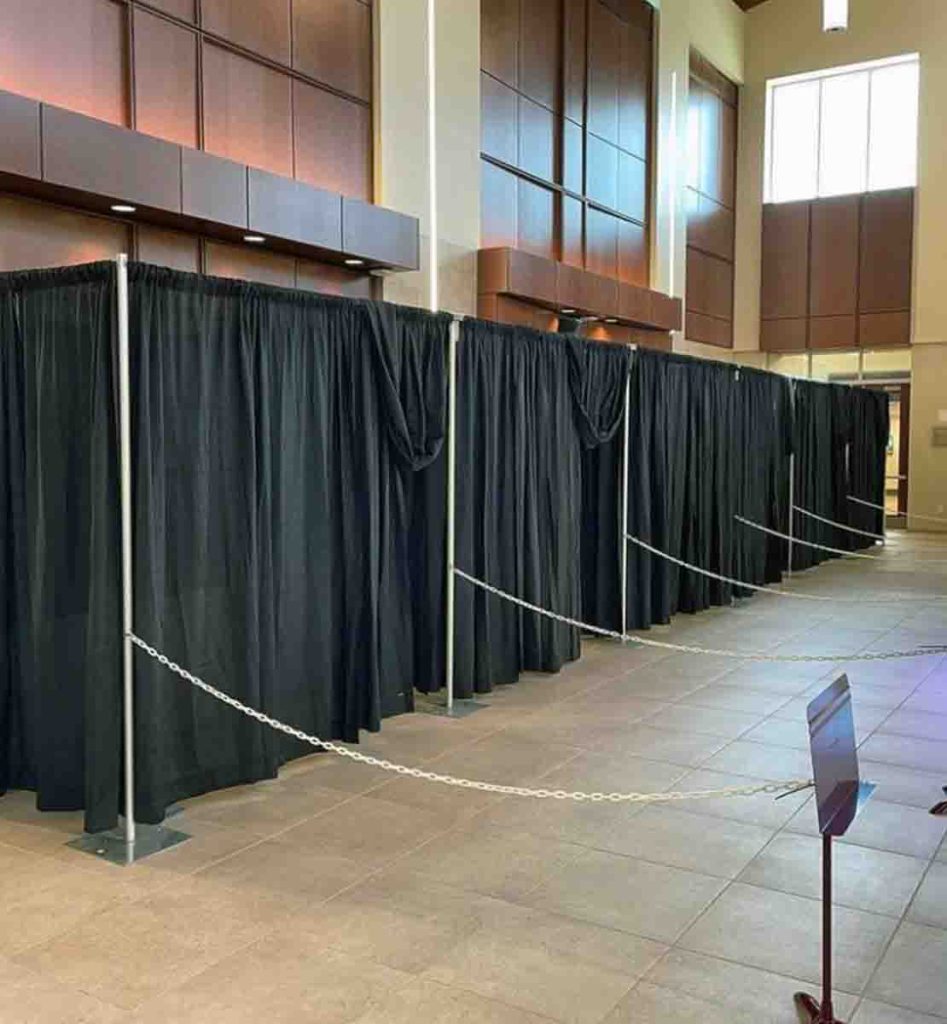 It wasn't all government projects in 2021; the trade shows that did go on ended up needing what seems like more pipe and drape than before, with floor plans changing on what seemed like a daily basis. As we all know, the versatility of Pipe and Drape can make those last-minute, quick transitions a breeze.
We're still accustomed to Pipe and Drape serving as the beautiful background or booth at events that bring people together; however, more and more Pipe and Drape is being used to keep people apart… and understandably so. We saw our products utilized in schools, churches, and public facilities as an easy, affordable way to divide spaces and temporarily keep folks separated, often using our Divider Wall Kit. Then, when events started to return in Q3 and Q4, those same Pipe and Drape frameworks were seamlessly adapted to fulfill the pent-up demand for special events, where both traditional and specialty fabrics transform spaces to create unique weddings and sleek, professional corporate events by turn.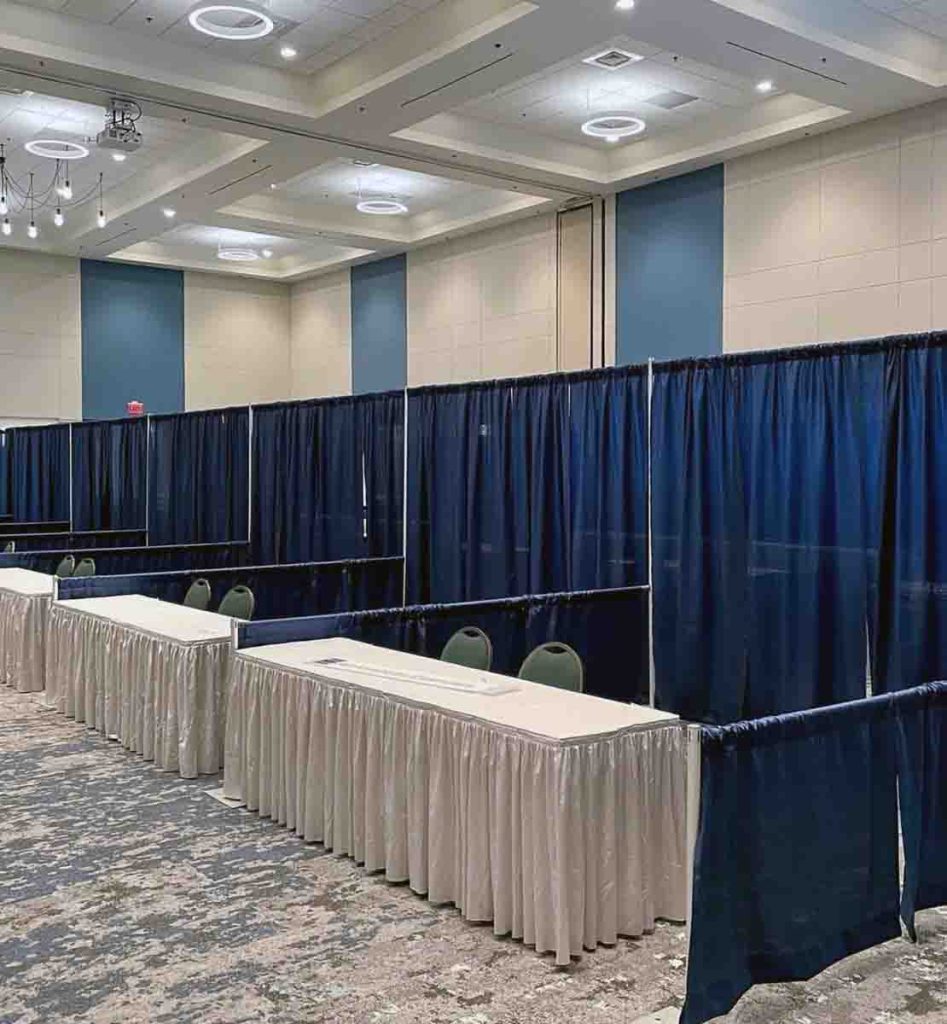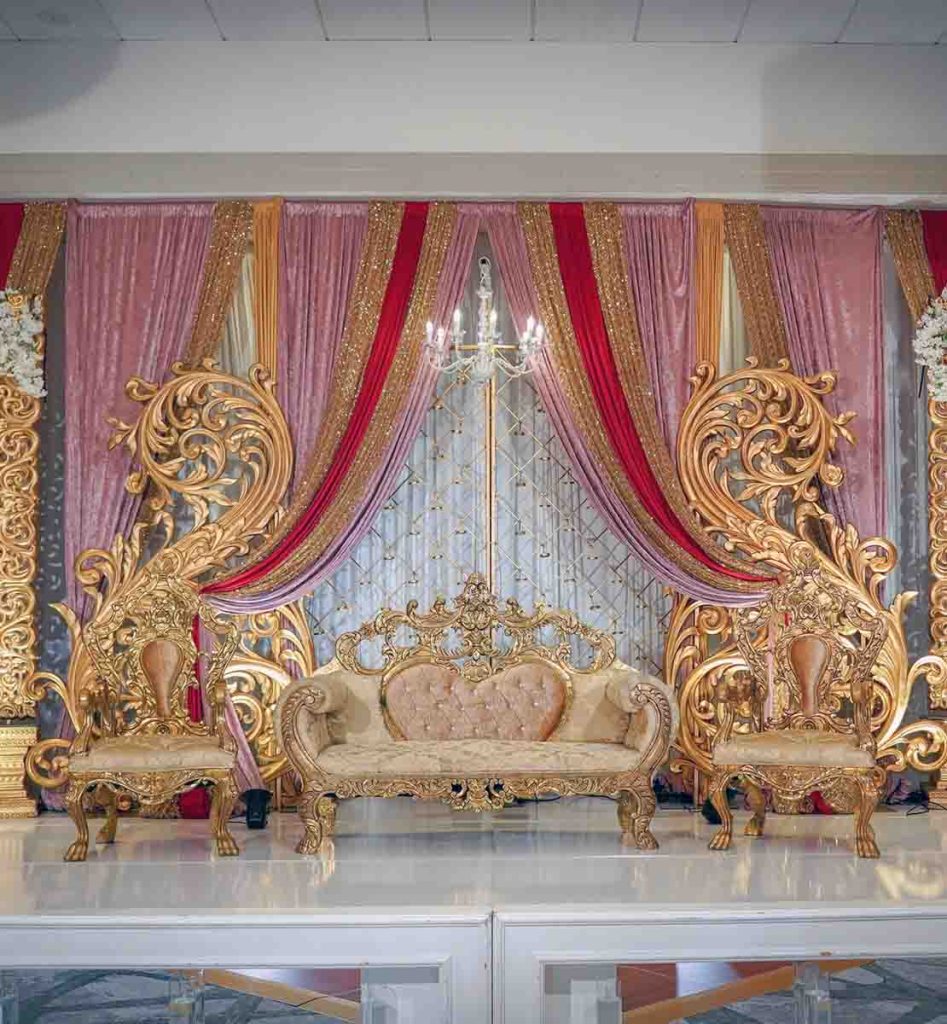 For years, we've maintained that Pipe and Drape is (still!) the most economical way to divide, define, and decorate a space, so it's no wonder that our creative customers continue to find such unique ways to integrate this product across various applications.
If you have questions about Pipe and Drape, or is many applications please reach out to our inside sales team at 1-800-433-9767 to discuss.