As we're watching many businesses in various phases of reopening, school systems are starting to think about reopening schools in the fall. Like many other places, we CAN follow safe social distancing guidelines while attending school. However, we have to find creative solutions to maximize the space available. We have some great ideas. Check out these five tips to help reopen your school safety.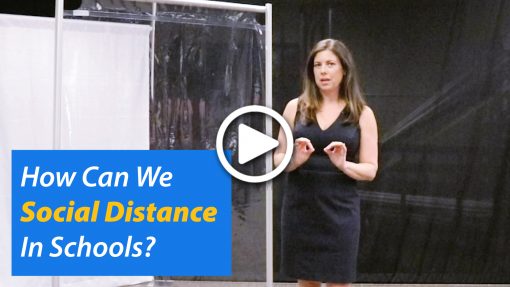 1. Create additional classroom space in unused areas like gyms and auditoriums.
Creating additional temporary classrooms can help you maximize your unused space. Gyms and auditoriums make for the perfect place to add additional classrooms. Using our Performance Velour™ Drape, you can create room dividers and separate spaces. This fabric has a sound defining quality to it so it will help trap the noise of lectures or other activities. Pipe and Drape can be configured in any many configurations, even in very large sections like 25' x 25' rooms or more. We recommend using our Telescoping Uprights for this solution because they allow you flexibility in height. Increasing the height of your drape will increase the quality of the sound control.
Check out our Build Your Own Pipe and Drape Kit to explore some different options today!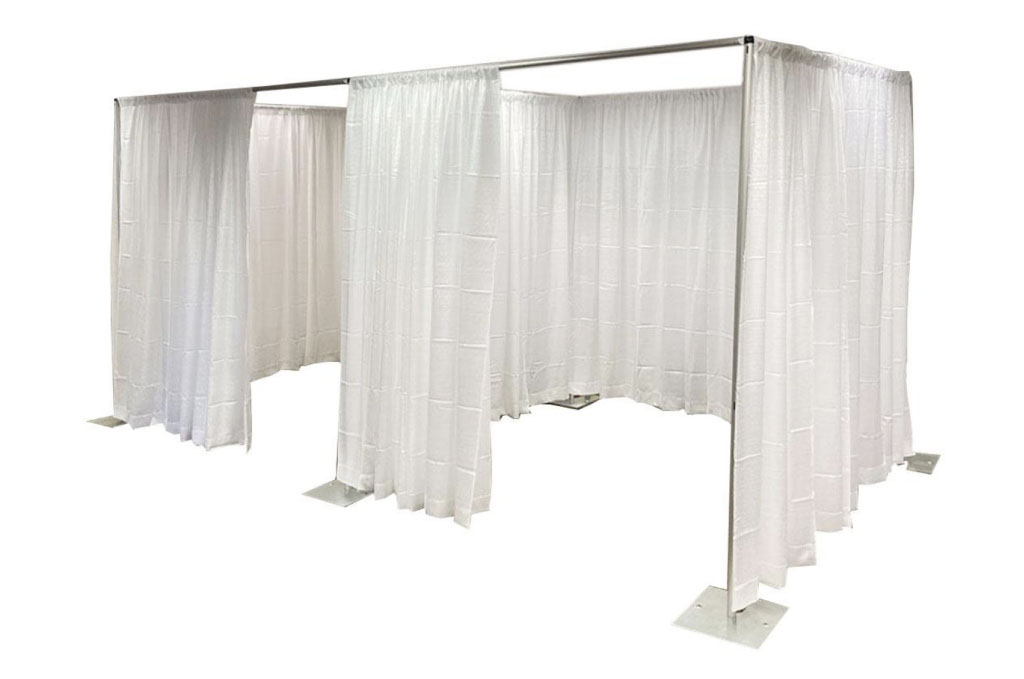 2. Separate teachers and professors as well as students
Another popular option we have been seeing lately is a clear wall to separate the professors from the students. You can use our Isolation Wall Kit to create this protective barrier. Clear vinyl is an alternative to Plexiglass in this case because it's mobil, affordable, available in large sizes, and easy to store. Professors can configure their vinyl in whatever way suits their class. They can even change the configuration each day to fit the specific needs of the day's activities. Shown below is our 20' W Portable Isolation Divider Wall Kit (8ft H).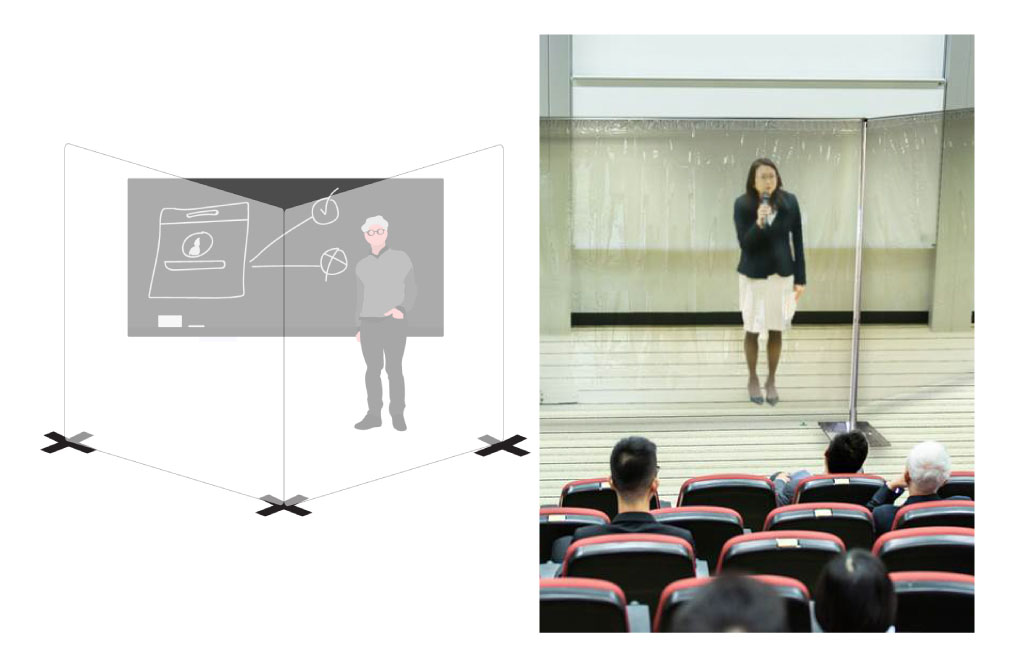 3. Use desk and table dividers to create more space in small classrooms.
One major challenge in classrooms is that the space is too small to keep students 6ft apart. Creating transparent walls (or opaque) between tables and desks will solve this problem. Clear vinyl panels hung on a Pipe and Drape frames will add a barrier between tight spaces, making it possible to fit more students in one room. There are many different options and applications for these walls including spacing between individual desks, spacing between larger tables, and spacing between cafeteria tables. The ability to separate spaces with partitions will provide schools with more flexibility to create a solution that works for them. Use Portable Social Distancing Walls for desk separation.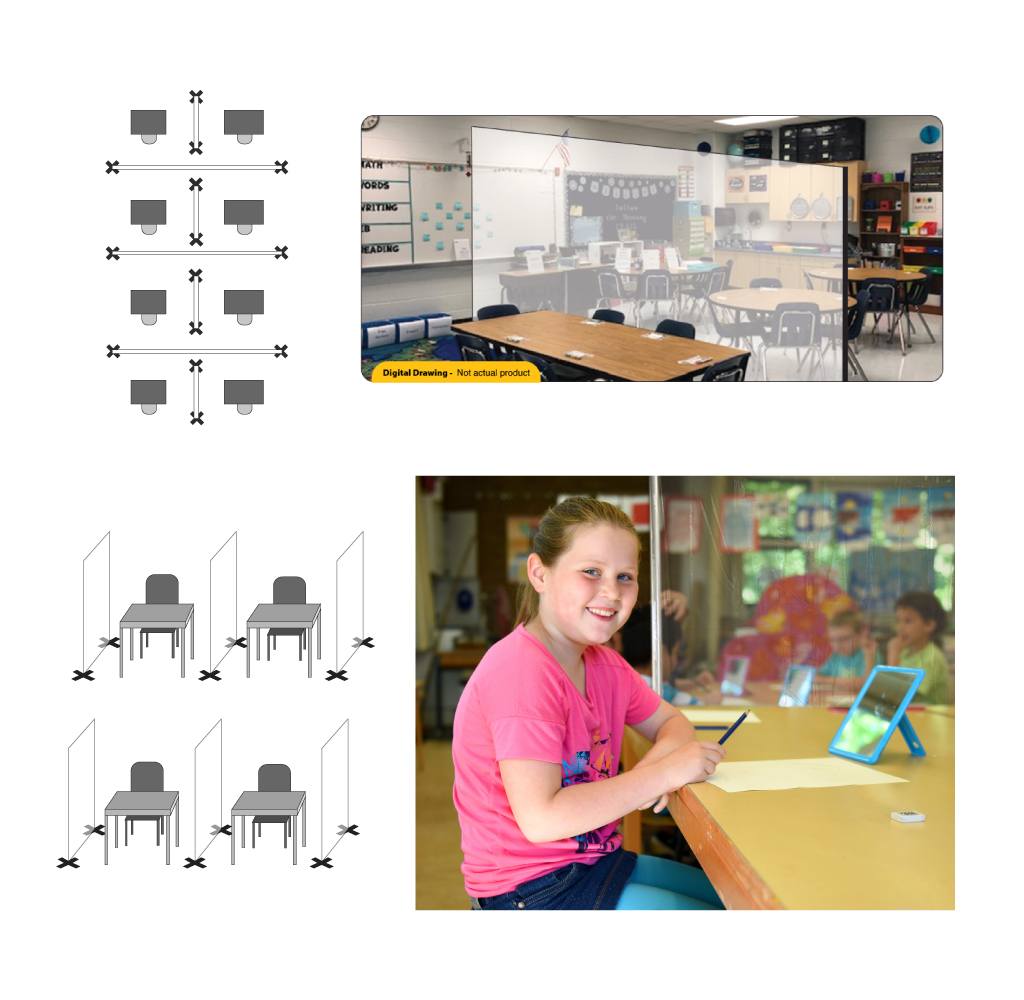 4. Supply your students and faculty masks in you school colors.
The CDC states that wearing face masks drastically decreases the virus's ability to spread. Make sure all of your students and staff have access to a reusable and washable face mask. All our masks are sewn locally in our Suwanee, GA factory, and are available in adult and kids sizes. We have options for everyone, from our simple Everyday Mask, ultra-affordable Sleek Mask to our Pleated Mask available in 13 popular colors. Check them all out here. For bulk quantities, contact us for wholesale pricing.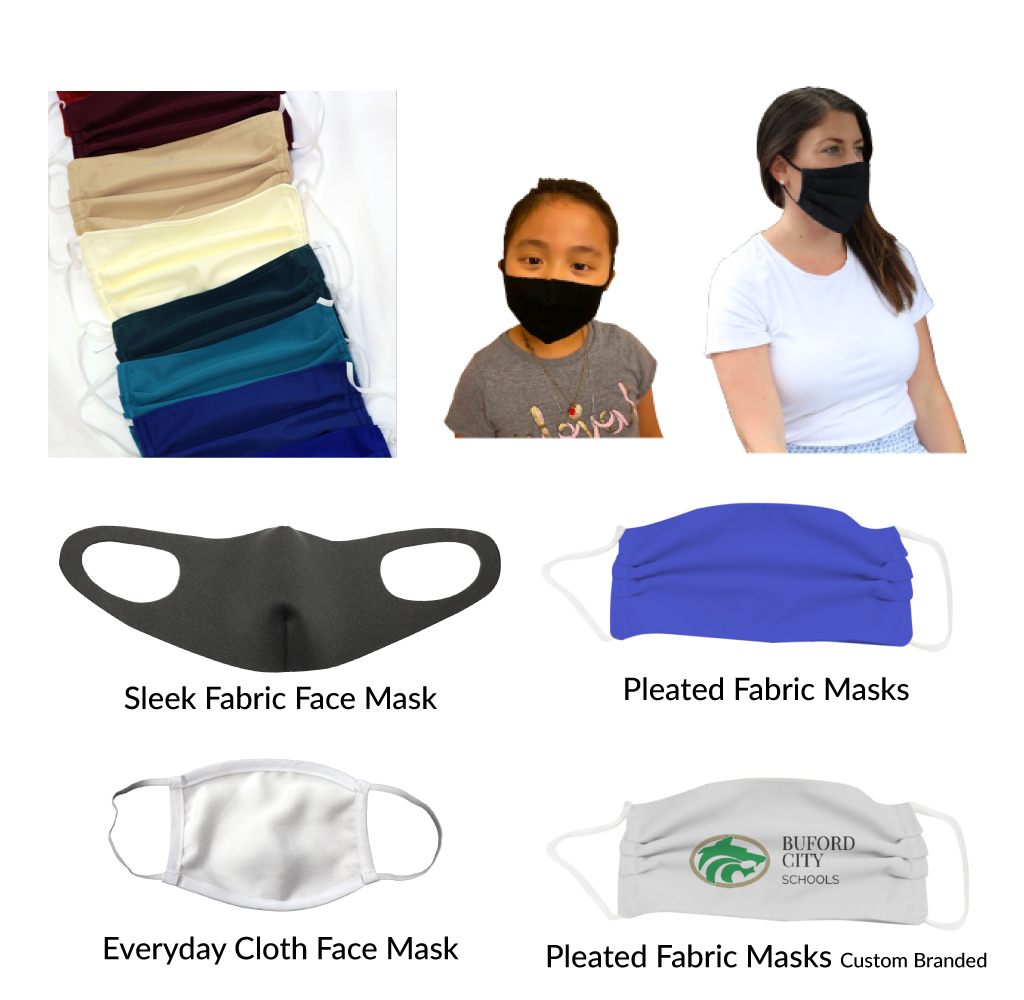 5. Divide hallways for directional traffic flow.
Another way to maintain social distancing is to create pathways in the halls so that traffic can only flow in one direction. These hallway dividers will allow students to remain 6 ft apart and not have to worry about avoiding traffic coming from the two different directions. Clear walls can easily be wiped down in seconds in high traffic areas so you can keep your high traffic areas as safe as possible. Opt for a 50 ft Clear Wall.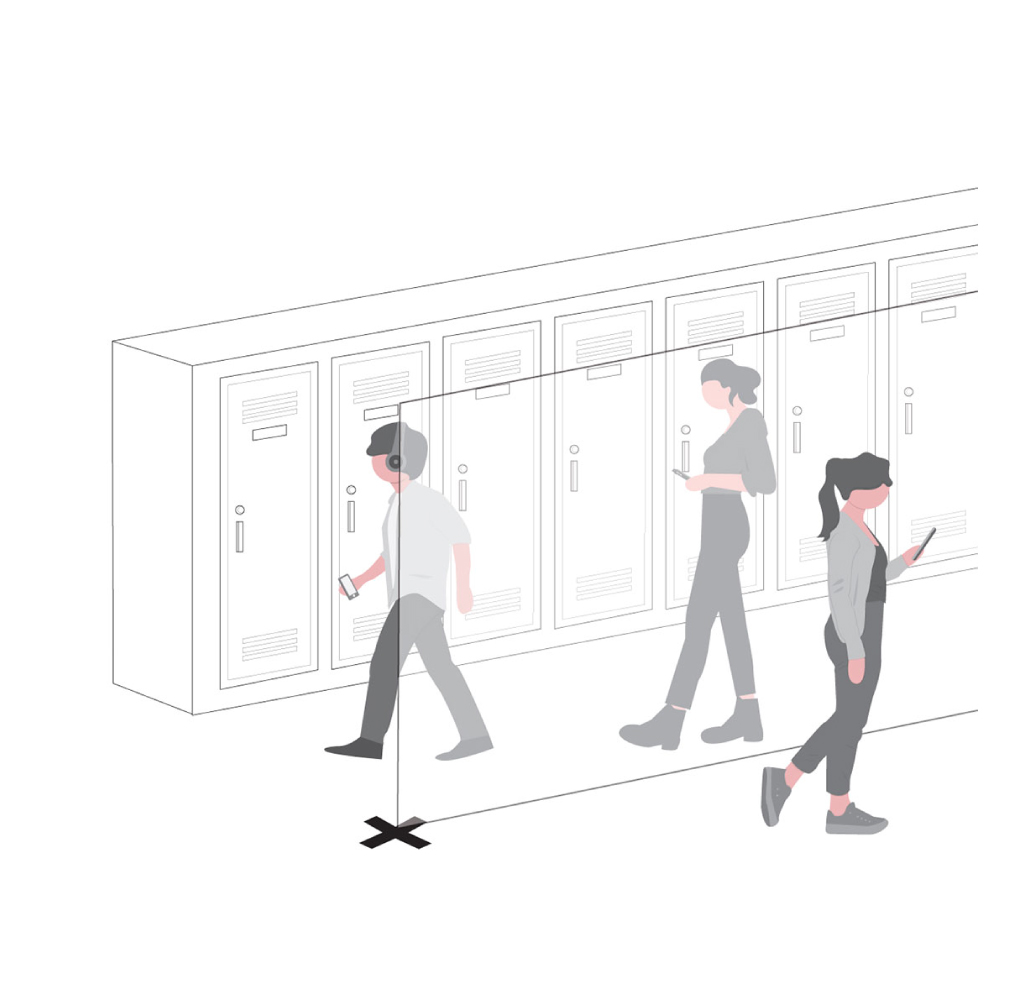 We are a manufacturing company. These products are made and shipped from our Suwanee, GA factory, so customization is not a problem! We offer the best product with the fastest turnaround. Call and get your quote today. 1-800-433-9767