As an essential business we've remained open, with staff on-site, during this entire pandemic. We've had to adjust how we operate, but have managed to continue normal operations in an office and warehouse environment. We have found that while working from home has its benefits, it's not possible for every business and also not as effective for most companies to meet goals.
Here are some of the suggestions we've found successful for creating an in-person work environment and helping assure your staff that you are doing everything possible to keep them safe, healthy, and happy.
Work Place Social Distancing
Take a look at your office or warehouse environment and re-space employees so they are further apart. This might mean moving desks or placing employees in every-other cubical. If you have offices, as that employees stay inside their offices as much as possible and wear a mask when they leave their designated work area. If separating work spaces is not possible, like it was in some of our warehouse departments, you can invest in clear or opaque panel desk partitions or portable partitions.
Portable Isolation Walls (6.5ft H)
Here's how we used them in our Sewing Department: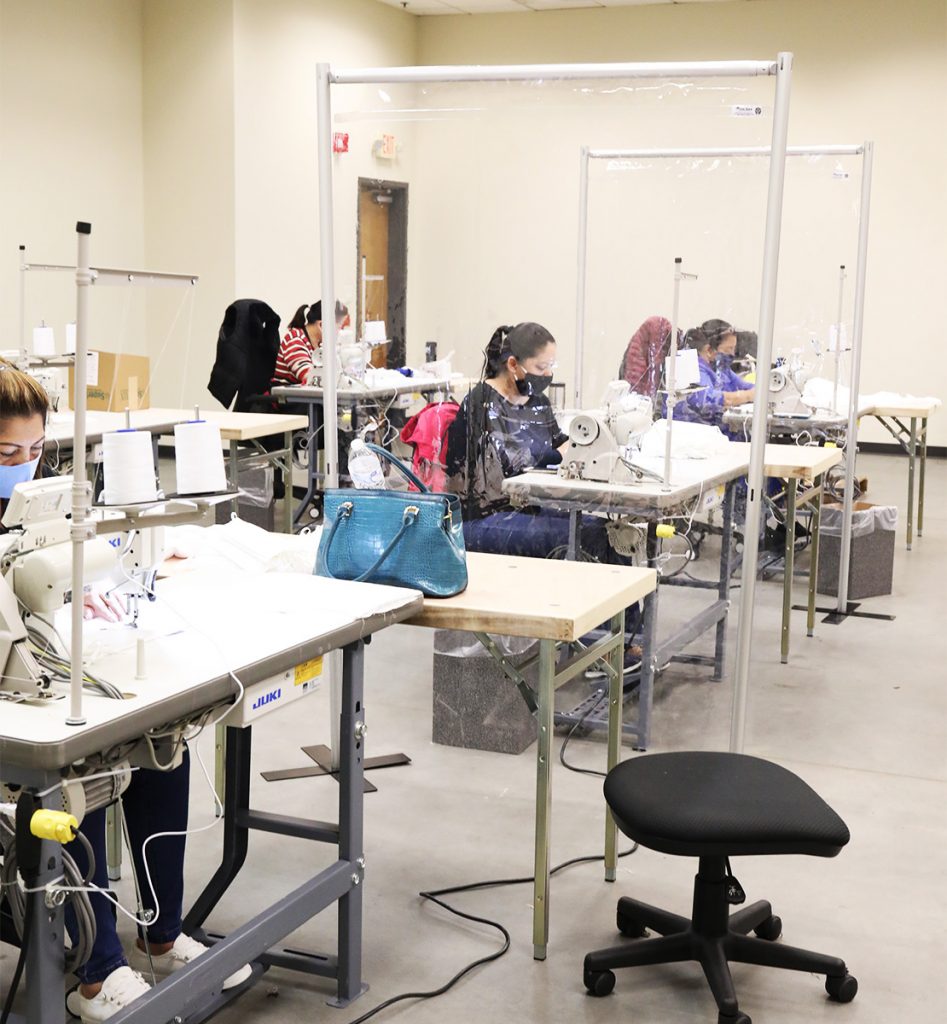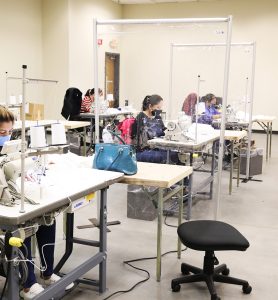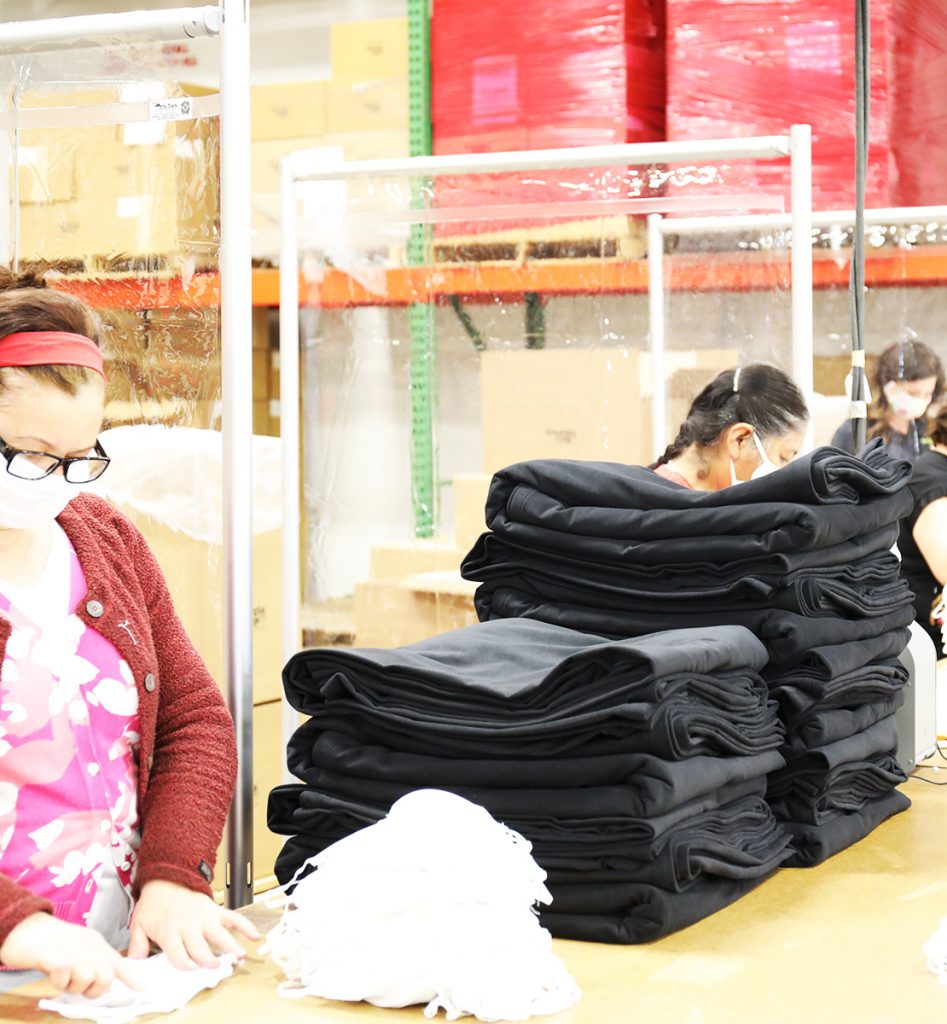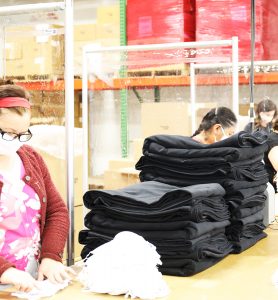 Accepting Visitors into the Office
We tried to limit visitors during this time but much of our business depends on customers coming into our location. If you find yourself in a similar situation you may want to consider adding Distancing Cubes into your waiting room areas or for separation when meeting with visitors. These have been really popular for doctors' offices and public building waiting areas.
Here's how we used them in our lobby: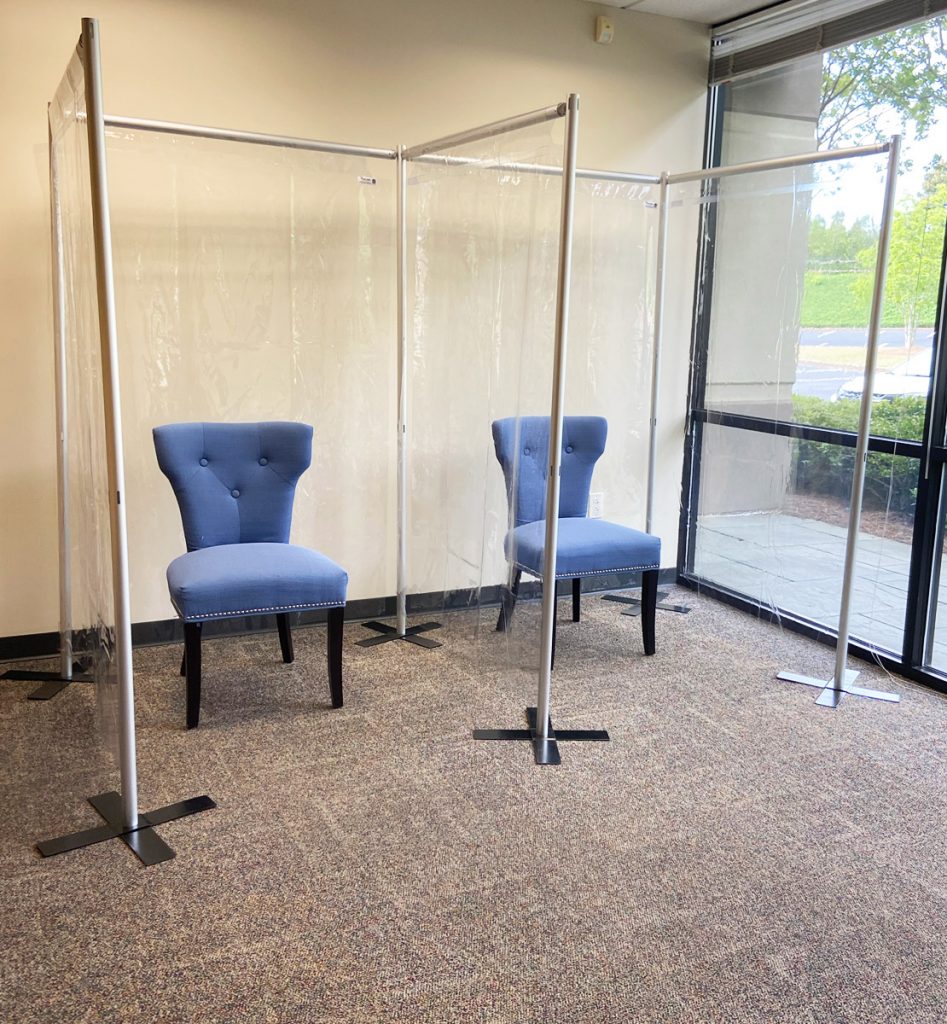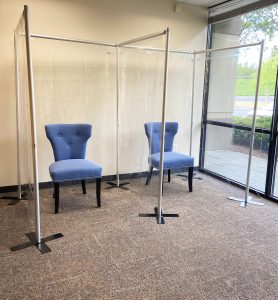 How to handle a sick staff member
While we all want to avoid the thought of one of our team getting sick at work, it's going to happen so you need to be prepared with a plan on how to handle that situation. We're asking that anyone that doesn't feel well to go home immediately. Some of our staff don't have their own personal transportation so arrangements need to be made inside your office to be able to quarantine that person until they can secure transportation home. This is the same concept as what are being used in schools. There needs to be an Isolation Room(s) available to house students or staff in until they can be safely picked up. These rooms are also great for testing if you are offing that for your staff.
Portable Isolation/Quarantine Rooms with Vinyl Panels
Here's our companies Isolation Room: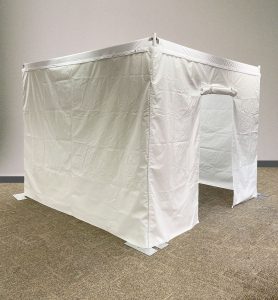 Create additional office or work stations in unused areas
Pipe and Drape is the most economical way to define a space and can be used to create rooms that are affordable, connectable, and easy to assemble, no tools required. If you are tight on office space consider using open, unused areas to create additional work places or divider walls. These dividers can be made out of fabric or vinyl.
Pipe and Drape Room Kit for Relief Response – Room Dividers
Pipe and Drape Room Divider Kit (Temporary Wall)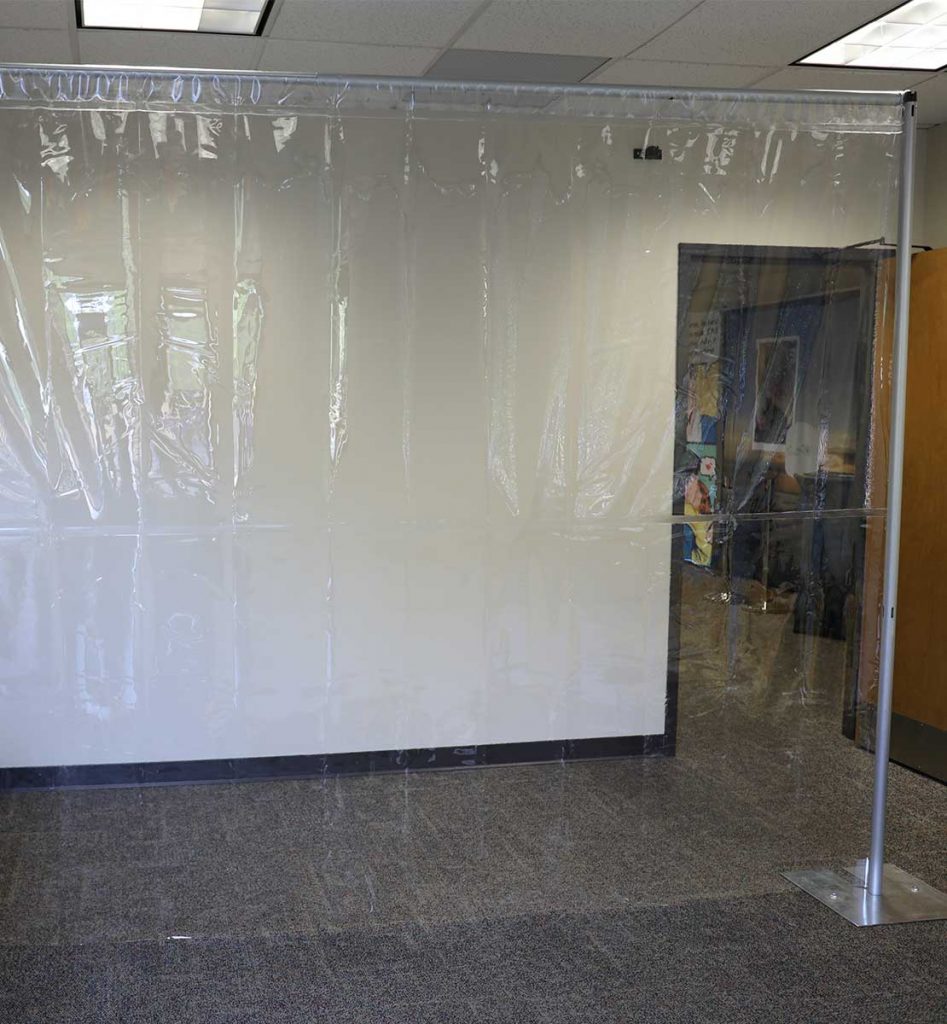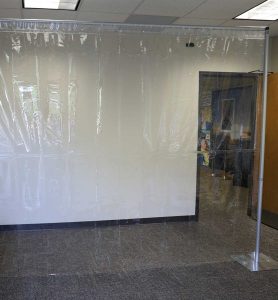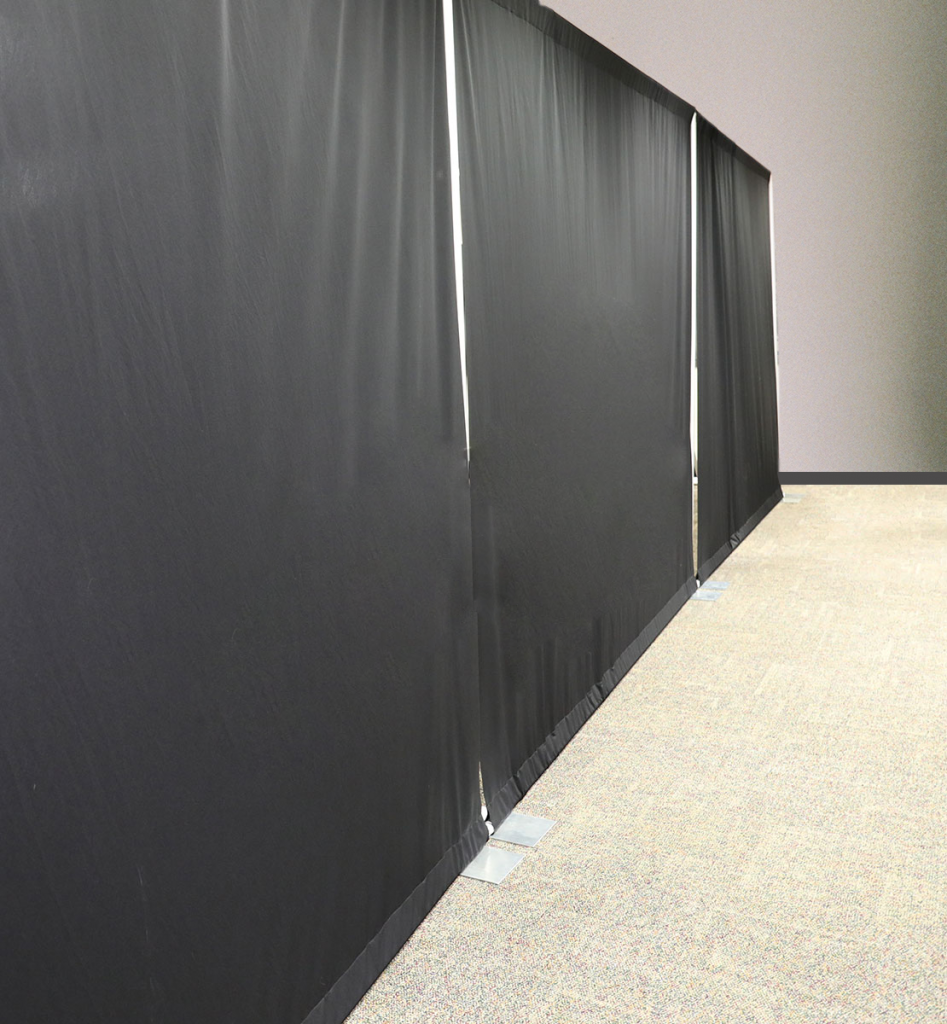 Encourage Fabric Face Masks
The CDC recommends everyone wear a mask, especially indoors. Provide your employees with a few comfortable, washable, and reusable face masks they can wear with they come to work. Our sewing department is currently making several styles right here in the USA and we recommend the Sleek Mask as our most comfortable style. This mask starts at only $2.25 and comes in four sizes. It's a great option to wear all day as it's ultra-comfortable around the ears.
Sleek Fabric Face Mask Value Packs