As Georgia and other states move toward reopening, we must all remain mindful and heed the CDC's social distancing guidelines to keep safe and healthy. Georgia Expo offers many versatile products that can help your business ease back in.
STANCHIONS

Stanchions are designed to help you keep order and maintain appropriate space. They are by far the most common product for crowd control. We offer an array of options, with the most popular being our Stackable retractable stanchions. The stacking slot on the stanchion base makes storage a breeze, while the convertible headpiece allows for maximum inventory versatility. If you prefer a more traditional look, our rope-style lobby stanchions give you the option of social distance … but make it VIP!. The velour ropes are made to order in any length and are available in red, black, and burgundy. If you're setting up queues outdoors, check out our plastic stanchions, in either white or black, with matching plastic chain. The bases are hollow to allow you to fill them with the substrate of your choice for added weight and stability.
A seldom considered but incredibly economic tool for crowd control comes in the form of something you may already have in stock: 3' pipe & drape! Most often used for the sidewalls of trade show booths, Shortwall Pipe & Drape systems are portable and cost-effective structures to define your space and maintain your social distance.
ROOM SEPARATORS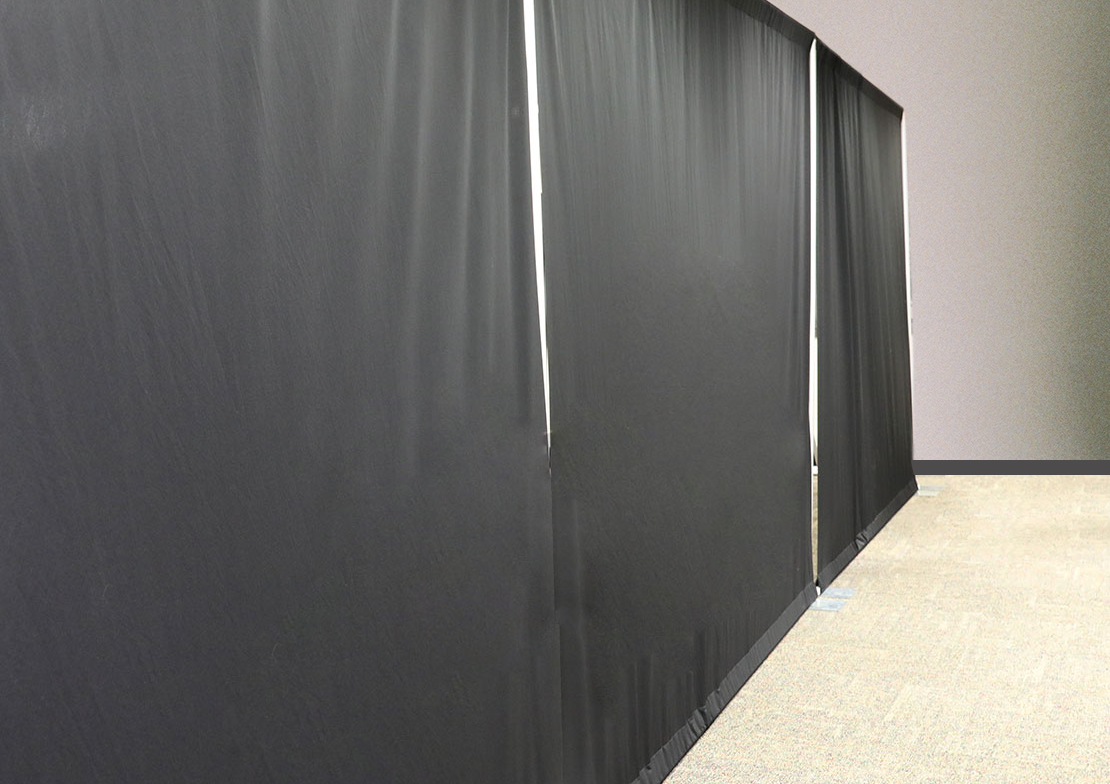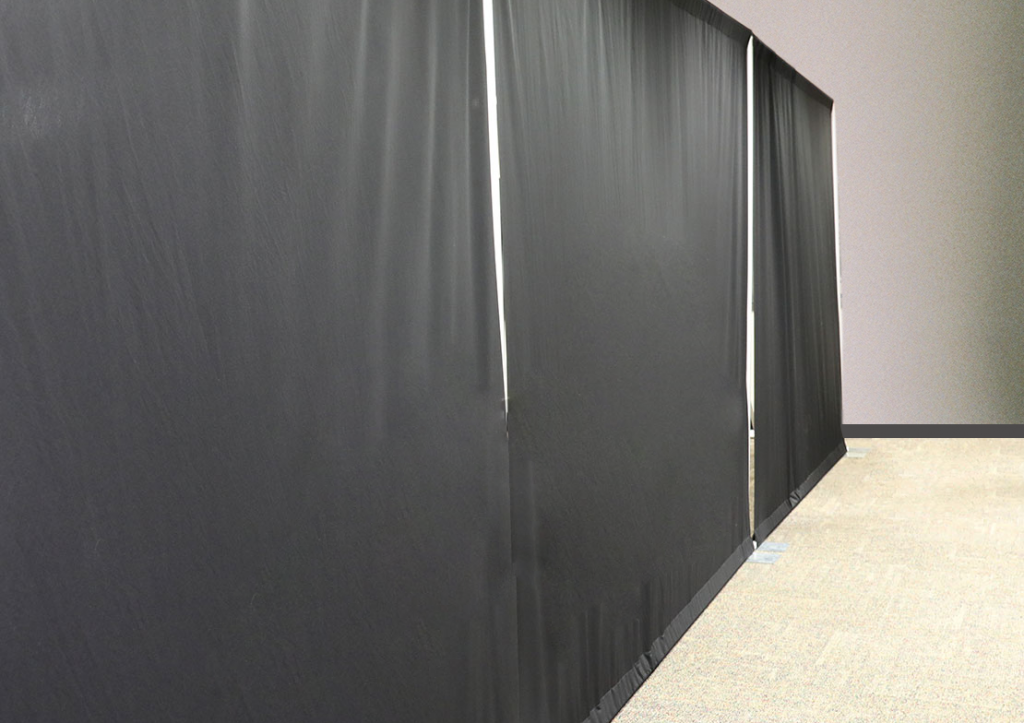 Another way to follow CDC guidelines and avoid close contact is by dividing a room into smaller areas. A great economical alternative to accordion walls or hard wall systems is our flat-panel, pipe and drape walls where the fabric is secured top and bottom and doesn't allow for pass-through traffic. Use them to create individual spaces for workers who otherwise would sit close together in your space or divide your waiting room or lobby.
MASKS


If you follow us online, you may already know how we have restructured our production to sew a few different styles of masks. Our sewing department now operates in two shifts and we have hired more people to accommodate the growing need, and we're working up to sewing over 100,000 masks per week. Currently, we offer our own two-layer pleated face masks for purchase to the public, a great option for folks who need smaller quantities or a fast turnaround. Georgia Expo masks are machine washable and reusable.