We are pleased to announce that we have purchased a brand new, state-of-the-art Rousselle 250-ton Mechanical Stamp Press. The Rousselle press group offers exceptional products ranging from 15 to 400-ton press machines, and our latest 250-ton press is a magnificent piece of machinery.
The 250-ton press is incredibly efficient due to its tonnage; it allows us to stamp our entire line of bases (including heavy duty 3/8" steel) in a single operation. Previously there were three separate press operations for punching the pin holes, carrying handles, and stacking slots, along with three different die changes. With this new piece of machinery for our booth department, we will be able to increase production and remain competitive on pricing, all while continuing to employ a US workforce.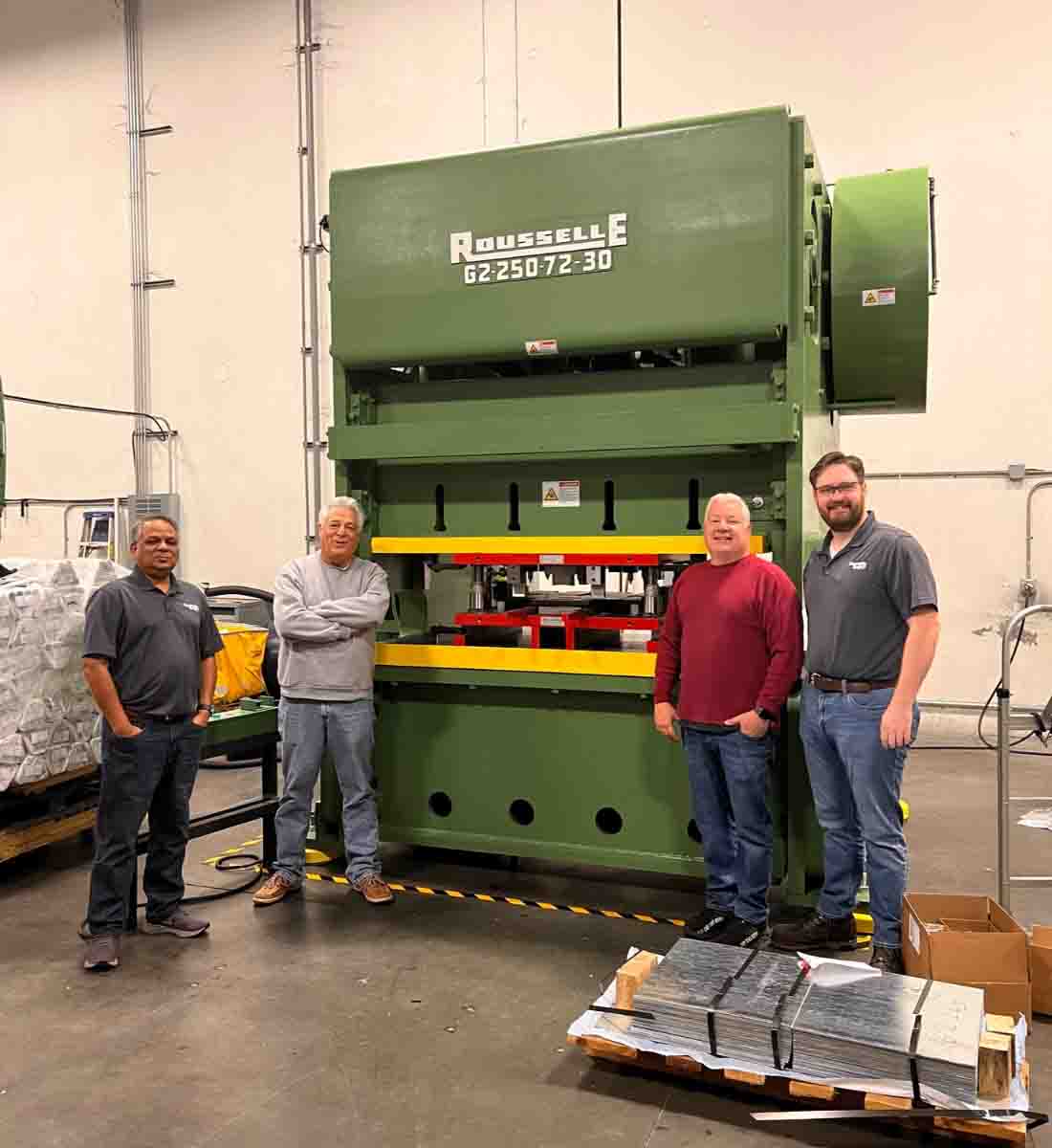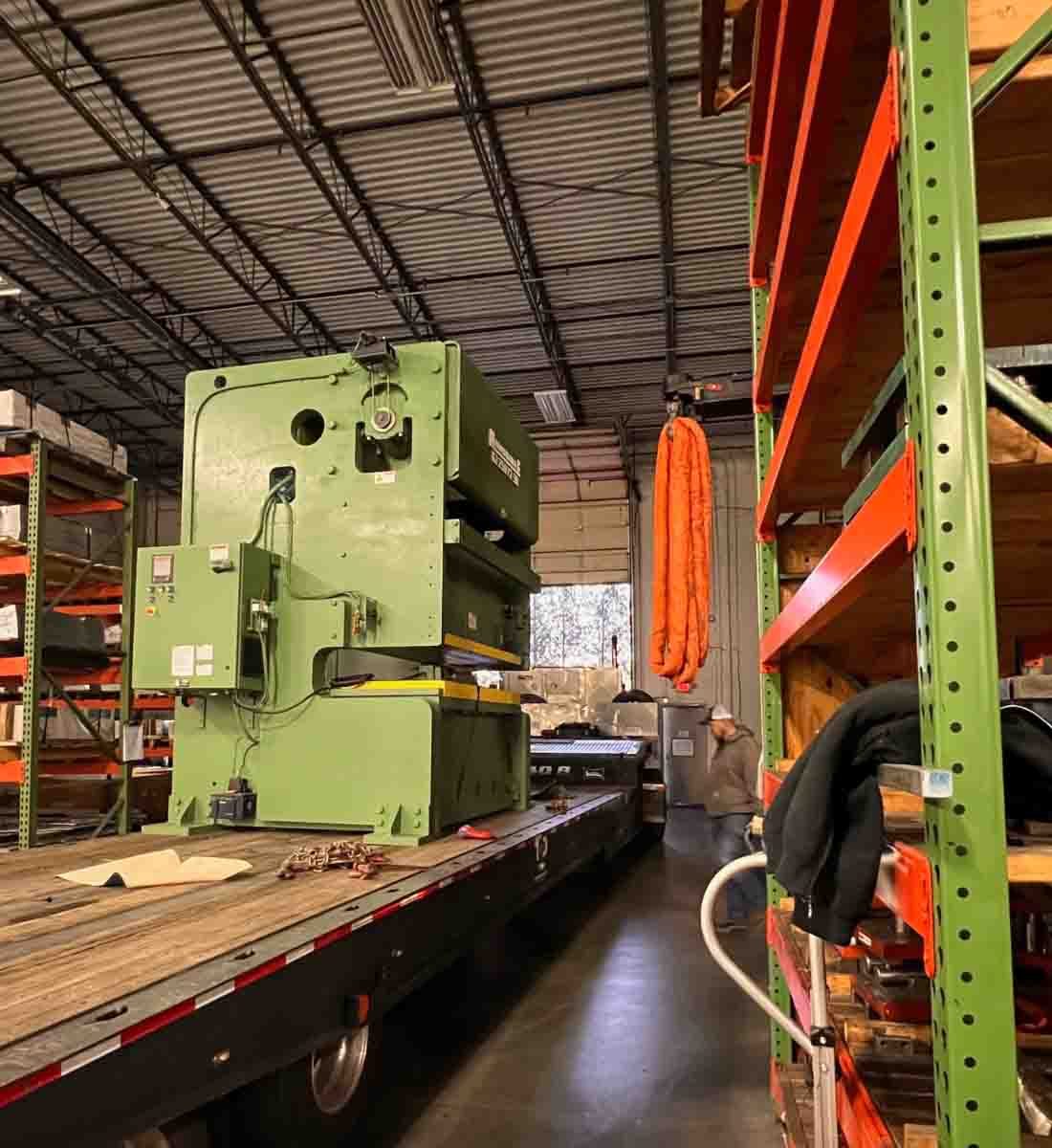 Philip DiTrolio, founder and CEO of Georgia Expo, is committed to his efforts to keep Georgia Expo more of a manufacturer and less of an importer. "I invite you to visit our factory and see how we make your exhibit products, then go to our competitors and see the boxes they import in." The quality, craftsmanship, and low prices of Georgia Expo's products are among the many reasons we've been the leaders of the Pipe and Drape industry for over 35 years.
Don't hesitate to contact us at 800-433-9767 with any questions about our products; we're here to help!