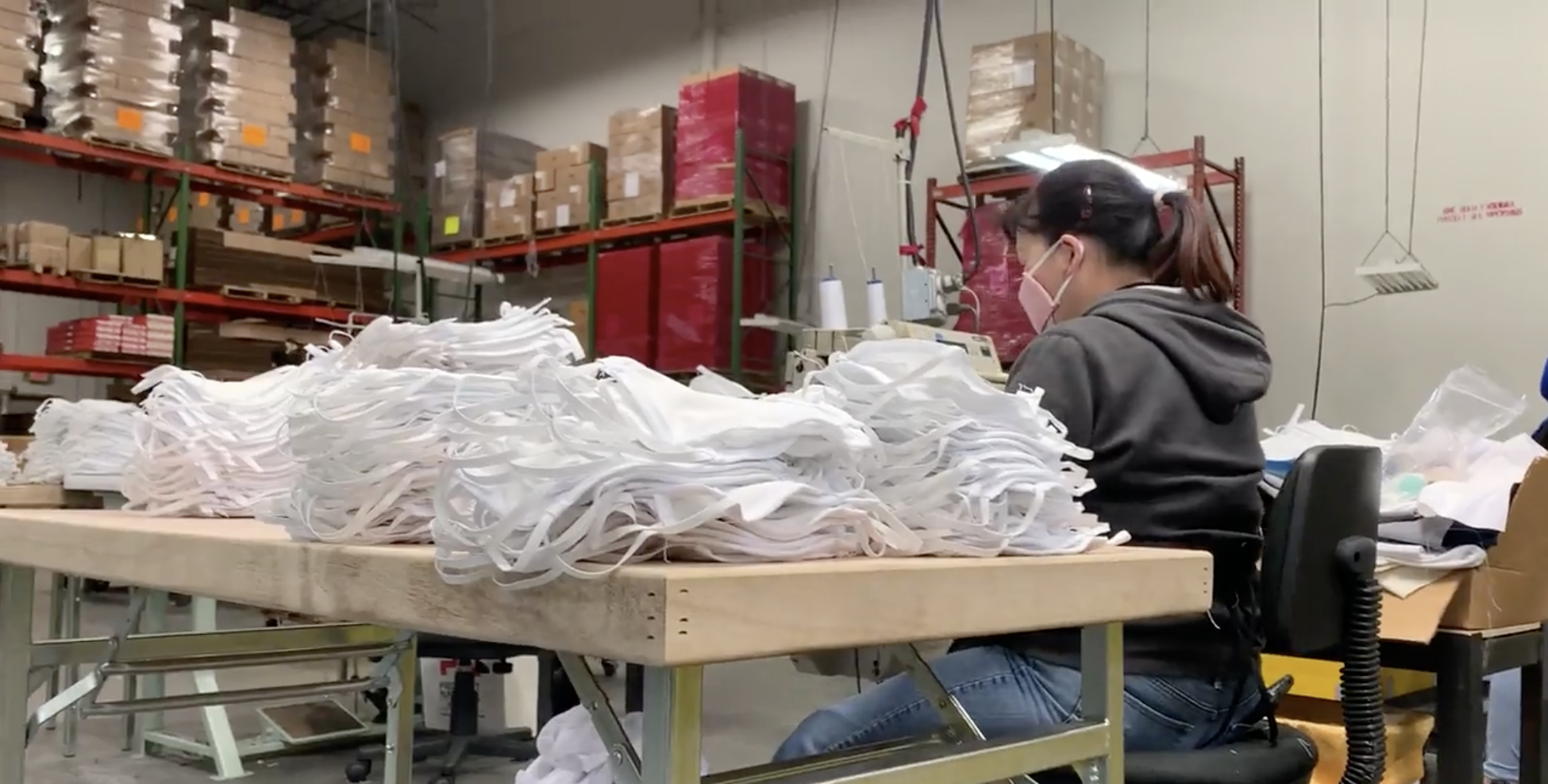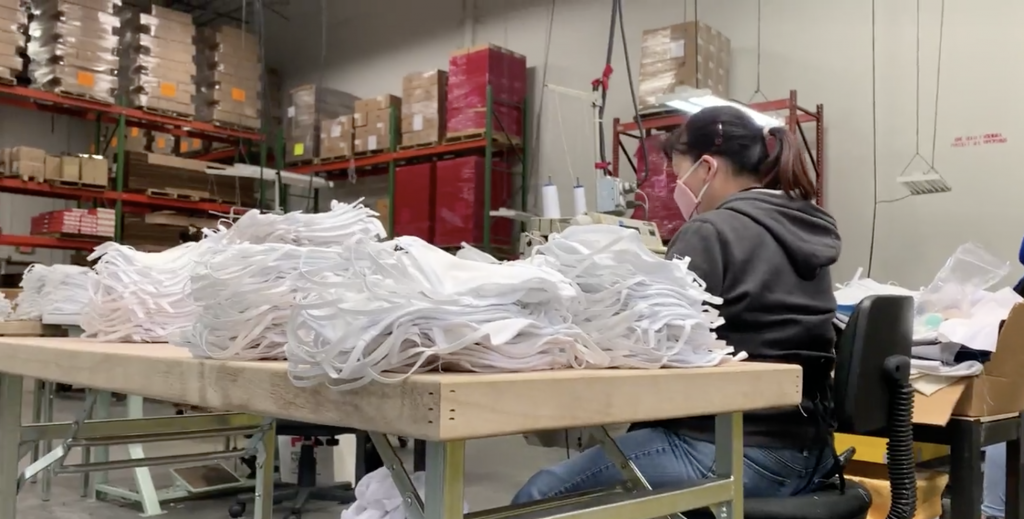 When you walk out into our factory these days, there's no way you can miss the distinctive "buzz" of sewing machines. That's because Georgia Expo has been busy sewing fabric masks. So busy, in fact, that we've moved to two – soon to be three – shifts just to keep up with demand. Last week alone, we hired 15 additional seamstresses to join our team.
We have also started thinking outside the box by retraining our own staff from other departments to sew masks. Guys who were welding Pipe & Drape storage carts last week are picking up a new skill this week, and they're pretty dang good at it too! Most of our metal department, some of our shipping department, and even some woodworkers have stepped up to the challenge and proven eager to jump in and help, even though it may not be easy. We've been cross-training daily and it's so impressive to see the untapped talent we have internally – and we couldn't be prouder!

We spoke with some of our welders turned seamstresses, as well as some of our new hires, and here is what they had to say:
"I'm here; I'm working – happy to have a job, and I feel like I'm helping."

– Jesus (experienced powder coater turned sewing machine operator)

"I learned the (sewing) machine first and after that, it's just a flow. I'm a pretty fast sewer. I make over 100 masks an hour. It's a neat skill to have. It is definitely therapeutic. When I saw on the website the big picture of what we are doing, I felt like I have a purpose.".

– Tylor (hired as a punching press operator at the beginning of this year.)

"I like that I can do something new, especially if it can help people. I feel excited to be sewing."

– Matilde (experienced fabric sizer & cutter)
Georgia Expo has invested in several new machines for the increase in sewing work, and our team is currently able to produce over 50,000 masks per week, aiming ultimately for 100,000+ per week. We have kept our sewers safe by issuing strict mask-wearing rules, as well as maintaining social distance in cooperation with CDC guidelines. Our office staff is now primarily working from home as well, in order to minimize exposure and reduce risk to our essential production staff. We are truly lucky to have such a capable and hardworking team who can come together to shift gears and learn new skills in order to best help each other and our community.