FOR IMMEDIATE RELEASE: 02/09/15
Brielle Guta, Marketing Manager
Georgia Expo
770.447.4339
GEORGIA EXPO OFFERS NEW ONLINE OPTIONS FOR ORDERING DYE SUBLIMATION
The Art of Printing On Fabric
---
Suwanee, Georgia: Printing on fabric just got easier. In 2015, Georgia Expo is introducing pre-designed and custom printed
fabrics through our online store! Our ability to print a logo, graphic or image directly on fabric
is a great new marketing tool that allows you, the customer, to make our product your own!
Dye Sublimation can be used for an array of products, but the most popular products we create
are full image backdrops for themed parties and events. Full image backdrops are also used for
trade show displays as a selling tool, which is more cost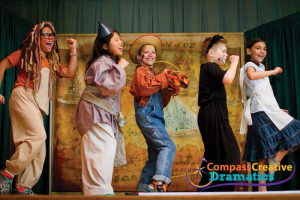 effective than shipping physical products to multiple trade shows. We also offer a wide variety of pre-designed backdrops, from seasonal to corporate events, that are the perfect fit for any event space. If you would rather customize your backdrop to reflect your own unique design, our online customizable backdrop will allow you to let your imagination run wild!
The options are endless with dye sublimation!
If you are looking for examples of dye sublimation or success
stories of companies and individuals who love what dye
sublimation has to offer, please visit our social media platforms:
Facebook, Instagram, Twitter and our Georgia Expo blog!
About Our Company:Georgia Expo was established in 1986 and is your one-stop shop for Pipe, Drape, and Event
Equipment needs! We make and sell all types of exhibition products including Pipe,
Drape, Back Wall, Room Partitions, Room Dividers, Table Skirting, Stage Skirting, Expo Tables,
Crowd Control Stanchions, Easels, Disposable Waste Containers, Storage Solutions and more!
We are known for our outstanding quality, hard to beat prices and exceptional customer
service. Georgia Expo is the authority on everything Pipe and Drape.