The year is 1986. The average cost of a new house in the United States is $89,430. Mike Tyson becomes the youngest heavyweight champion of the time. Top Gun is the highest grossing film of the year. The cost of a Superbowl ad is $550,000. Martin Luther King Jr. Day is celebrated for the first time, the year is deemed as the International Year of Peace by the U.N. and the N.Y. Mets win the World Series! This is also the same year that Georgia Expo opens its doors. That's right, Georgia Expo is now turning 30!
Georgia Expo was established in 1986 when Philip DiTrolio saw a need in the event industry and set out to fulfill it. The company's first customer was UPS who placed a stanchion order. Two years later, all production was brought in-house. The first punch press was added, with drape and skirt sewing machines shortly after. From there, in 1996, the company moved into a 10,000 square foot facility. In 2001, they upgraded again to a 12,000-foot facility. Then in 2012, they moved into their current 90,000 square foot facility in Suwanee, Georgia and added another 17,000 square foot facility for cart production.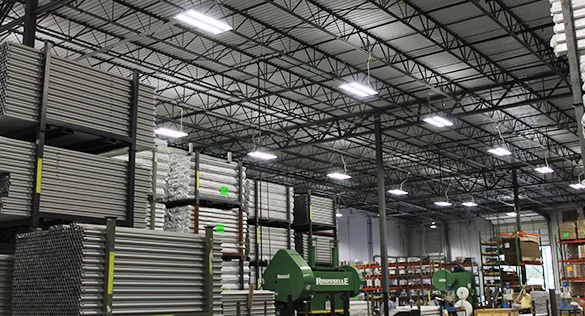 So needless to say, the company has grown in the past 30 years, but our core values remain the same. We still believe that hiring American workers ensures the highest quality products, the quickest turnaround time, and the lowest prices. We are proud to create over 100 American jobs. The company was also founded on the promise that Pipe and Drape is the most effective way to create and define space, and that promise holds true to today. To quote our founder and CEO, we still believe that "Our strength comes from the teamwork and our unwavering need to not only establish stellar customer service and satisfaction but to build relationships with each and every client. We're always looking ahead for ways to further improve our exhibition equipment and the buying experience."
We want to give special thanks to all of our customers over the past 30 years. Without your support, our growth would not be possible. We're excited that Pipe and Drape remains the incredible product it was 30 years ago, and still is today, and look forward to another 30 years of creating, selling, and improving the products our customers need to meet all of their exhibition, trade show, and event needs!