Setup Instructions
Pipe and Drape is so popular because it's the most economical way to define or divide a space with the fastest and easiest setup.
Most Pipe and Drape can be set up by one person, from the floor, no tools required. Follow these simple instructions below and check out our Pipe and Drape set up videos for a tutorial on how to assemble and set up your display.
If you have any questions regarding your particular products and how to set them up, feel free to contact us, and we'll walk you through it step by step.
Download Instructions
① Remove the screw from the bottom of the pin. Place the screw through the desired pin hole on the base and tighten the pin until secure.
② Place the Upright over the pin.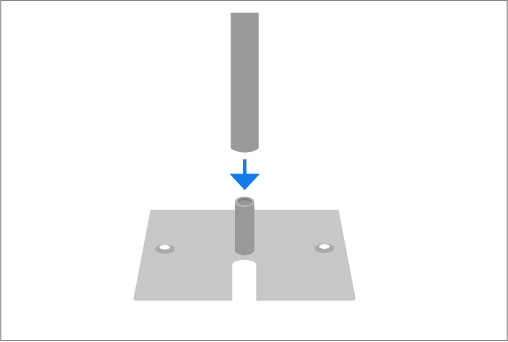 ③ String drape onto the Drape Support before hanging.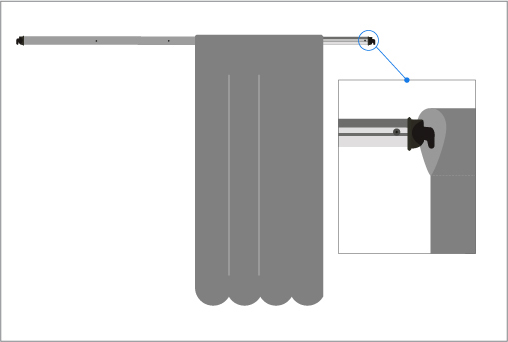 ④ Attach each Hook End of the Drape Support to the top of the Upright.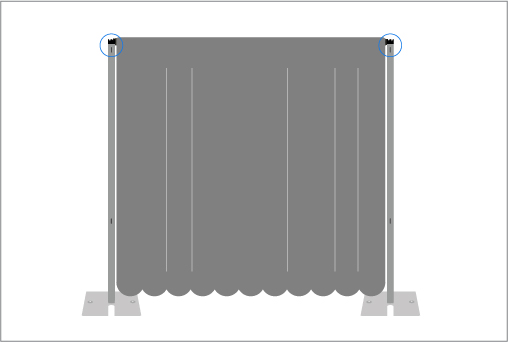 Setup Tips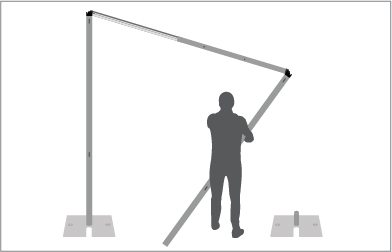 Setup Without a Ladder
Pipe and Drape can be set up from the floor (no matter how short you are) no ladder required! Attach the hook end into the top of the first upright. Holding the unattached end in your left hand, grab the other upright in your right hand and angle it in toward your body until you can comfortably attach the other hook then raise back up. For a long line of pipe and drape, you'll continue this movement down the line until complete.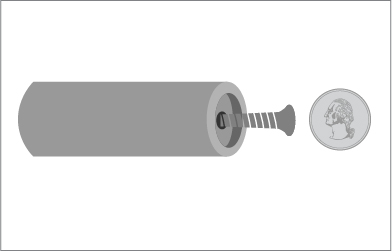 No Tools Required
Don't have a screwdriver on hand? No worries, tradeshow professionals know the easiest way to tighten the screw when connected to the base is to use a quarter from your glove box.
It's important to make sure the screw is tight, so your pin is secure, which helps keep the upright from wobbling.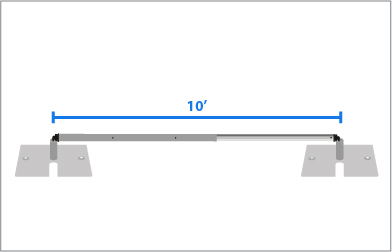 Plan in 10ft Sections
Keep it simple by planning your Pipe and Drape section in 10ft increments. That way you can use your Drape Support adjusted out to 10ft as a measurement guide on where to set your base plates. This also makes calculating how many panels of drape you need easier.
We recommend three panels of all our fabric for a 10ft section of Pipe and Drape; the only exception is Sheer (Voile) and Banjo, which we recommend four panels per 10ft section of Pipe and Drape.