Pole Covers are sewn in our factory from Poly Premier fabric which has a linen look and feel and is the perfect compliment to most event drapes and fabrics.   Pipe and Drape Pole Covers are used to conceal the aluminum finish on the upright and create the look of a seamless drape wall.  They fit over the upright like a sock, closed on one end and open on the other.  Each company has their preference on if they like their pole covers sized exact to the height of the upright or oversized to give it scrunched look or to have the versatility to fit multiple heights when using a telescoping upright.
Pick from our 1.5″ diam. or 2″ diam. options.  1.5″ diam. will slide over standard fixed height uprights and our 2″ diam. will work with both our Telescoping LCB and Telescoping Slip Collar Uprights.    Online we offer them in our three most popular colors – white, ivory and black but additionals colors and heights are available.  For custom request, please give us a call at 1-800-433-9767 and we'll be happy to accommodate.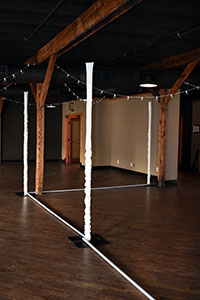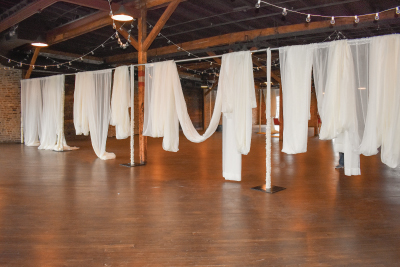 CALIFORNIA PROPOSITION 65 WARNING: This product contains chemicals known to the State of California to cause cancer and birth defects or other reproductive harm.
For more information: www.P65Warnings.ca.gov
Disclaimer: Pipe and Drape should never be used where tip-over could cause harm or damage.