We've all heard the news stories that the Covid-19 pandemic led to a lot of baby making. It is no surprise that all those babies are now coming due and the demand for décor for baby showers is on the rise! While baby showers used to be small gathers with tea and scones at the in-laws house, now they are just another reason to throw and over-the-top celebration and we are all for it! The 2021 baby showers call for high-end, Instagram ready backdrops that help highlight the shower theme and set the stage for gorgeous décor pictures and selfies with the mom-to-be.
All these looks below can be achieved using The Drape Designer Pipe and Drape Kit with fabric drape panels.
A popular theme this year is Gender Neutral. Parents do not want to ruin the surprise and are waiting until the due day to find out if it's a boy or girl. Popular colors for gender-neutral parties are sage, taupe, robins egg blue, and yellow. Check out this idea.
Featuring: Taupe Sheer, Sage Sheer, and Champagne Velvet Stretch™
Oh boy! We are seeing the boy moms go wild for rich blues and stand-out statement colors. Navy is an excellent staple to have in your inventory. Mix navy with other hues for like pool or silver, to create your next baby shower backdrop.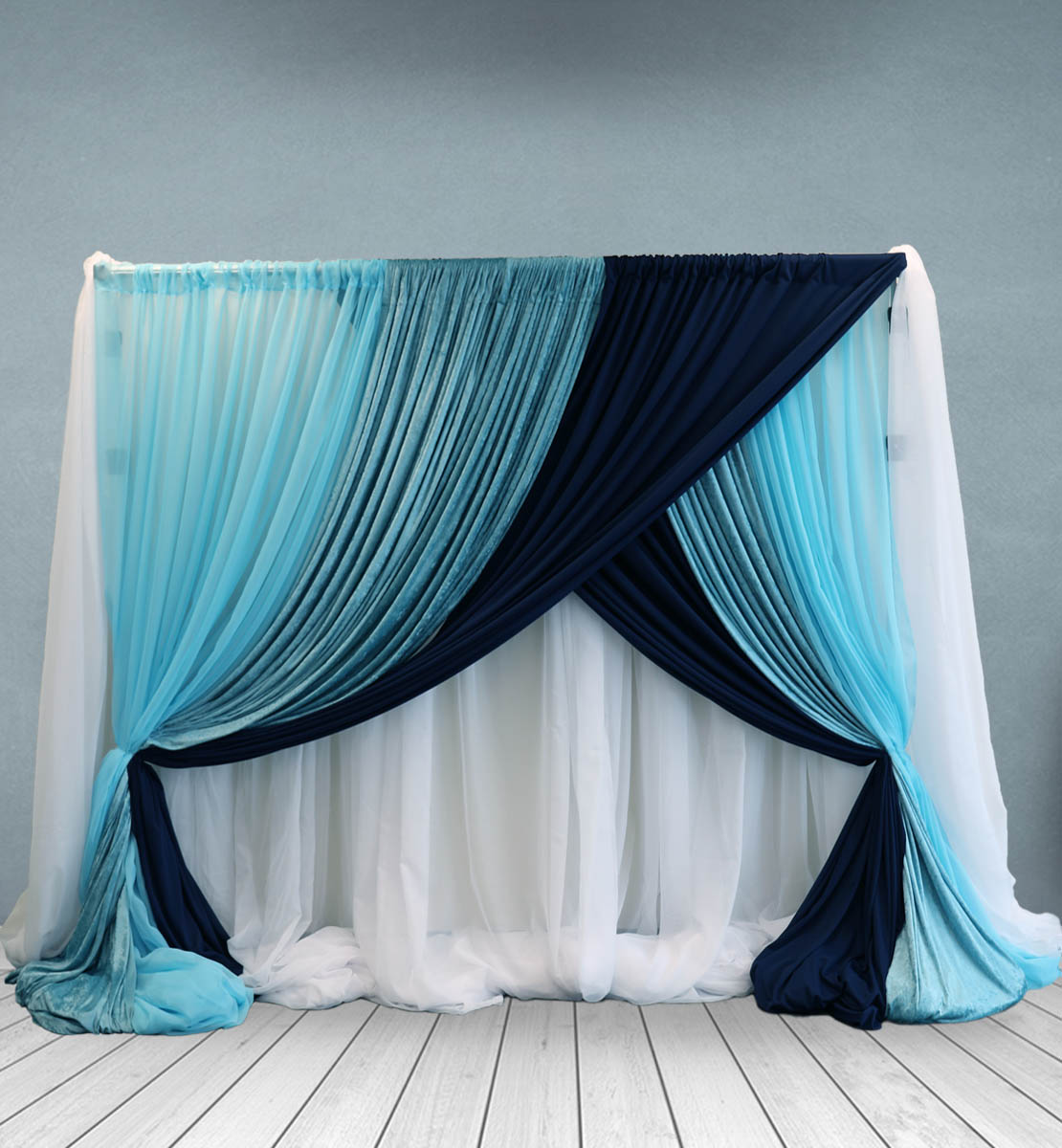 Featuring: White Sheer, Pool Sheer, Navy Poly Stretch™, and Ocean Velvet Stretch™
Are you planning for a little girl? Girl baby showers are trending towards the softer shades of pink or branching out to the blushes. You can even mix soft and bold as we've done below. Let's just say…you can never have enough pink.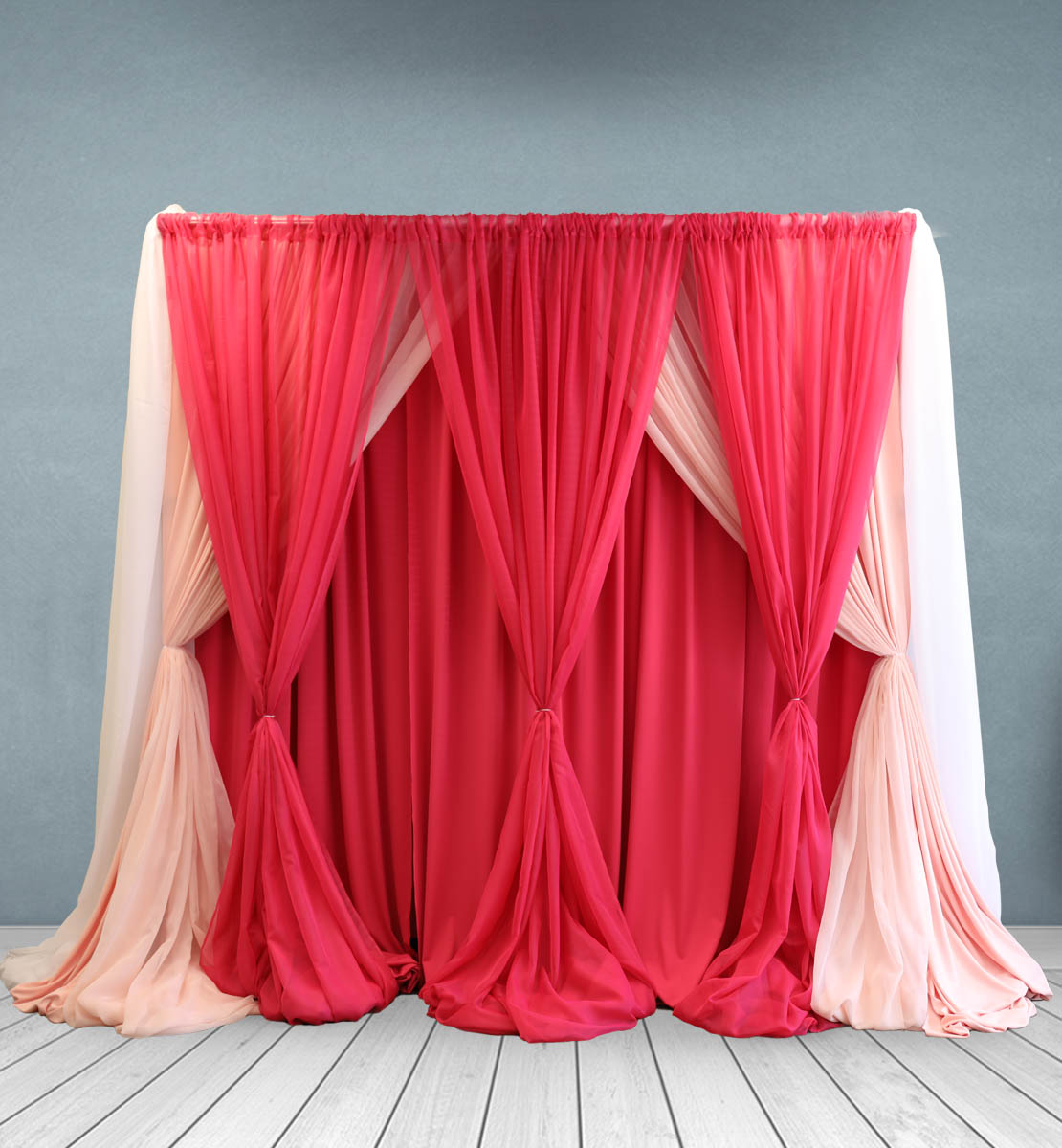 Featuring: Pale Pink Sheer, Hot Pink Sheer, and Hot Pink Poly Stretch™
Who doesn't love a good gender reveal? It's always a thrill to slice into the cake to find out if it's blue or pink. This theme might be the simplest of them all to create– just mix blue and pink and you're all set!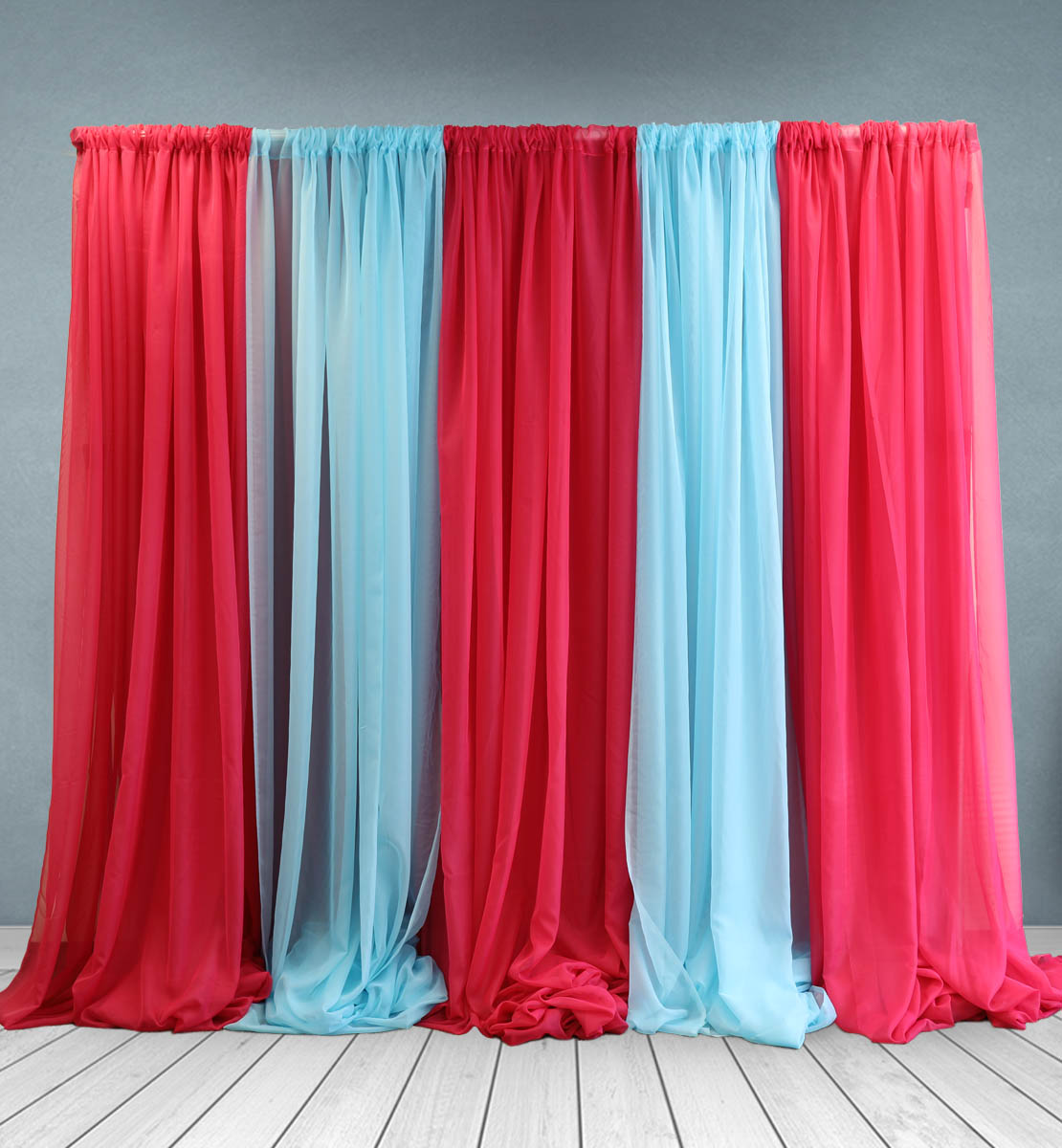 Featuring: Pale Pink Sheer, Pool Sheer