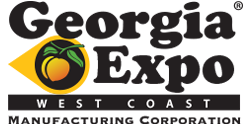 Welcome to Georgia Expo Manufacturing – Your Premier Pipe & Drape Manufacturer, Now Expanding to the West Coast!
Are you seeking top-quality pipe and drape solutions in the Denver, CO, region? Look no further! Georgia Expo Manufacturing is excited to announce our expansion to the West Coast, and we're celebrating with an extraordinary introductory offer just for our Colorado event professionals.
*For a limited time, we are offering a 10% discount off your entire purchase, PLUS as an added bonus you'll receive reduced shipping rates if the orders are shipped from a West Coast zip code – huge saving! It's our way of introducing ourselves and showcasing the exceptional value and savings we can provide as your primary Pipe and Drape supplier.