Georgia Expo is the leader in Georgia for stage skirting and stage drape needs. We've been providing high-quality stage skirting and stage drape for Georgia and the rest of the United States for the past 30 years.
No stage is too big or too small to handle!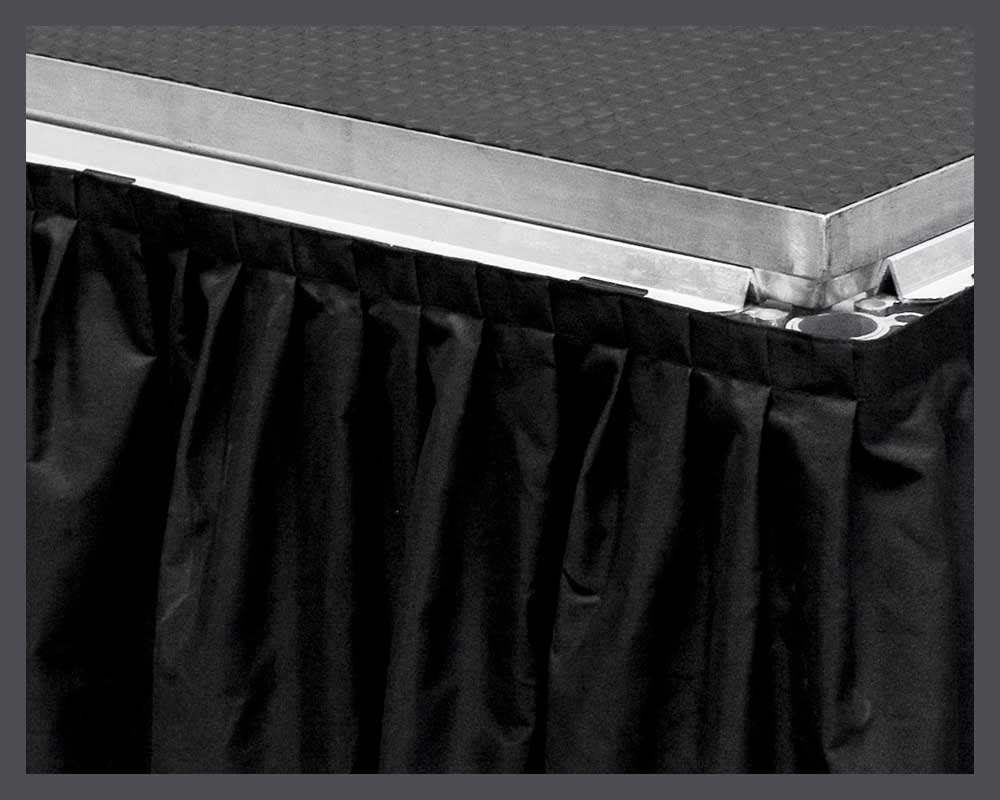 Georgia Expo Does Custom Stage Skirting
Stage skirting is available online in the most popular cuts and sizes, but we also handle custom orders large or small! Two different fabric types are available for skirting: Poly Knit and Poly Premier. Both fabrics come standard with expo pleating™, but a flat front finish or a box pleating are also available.
Poly Knit is a flame retardant fabric that has a very shiny look and is considered the best economy drape for stage skirting.
Poly Premier is a knit fabric with an upscale linen look. It is also consistent between dye lots and gives off a professional look and feel.
With a huge sewing room, a fully staffed sewing department on hand, we can handle almost any stage skirting request. For custom colors, cuts, or pleating call us direct at 1-800-433-9767.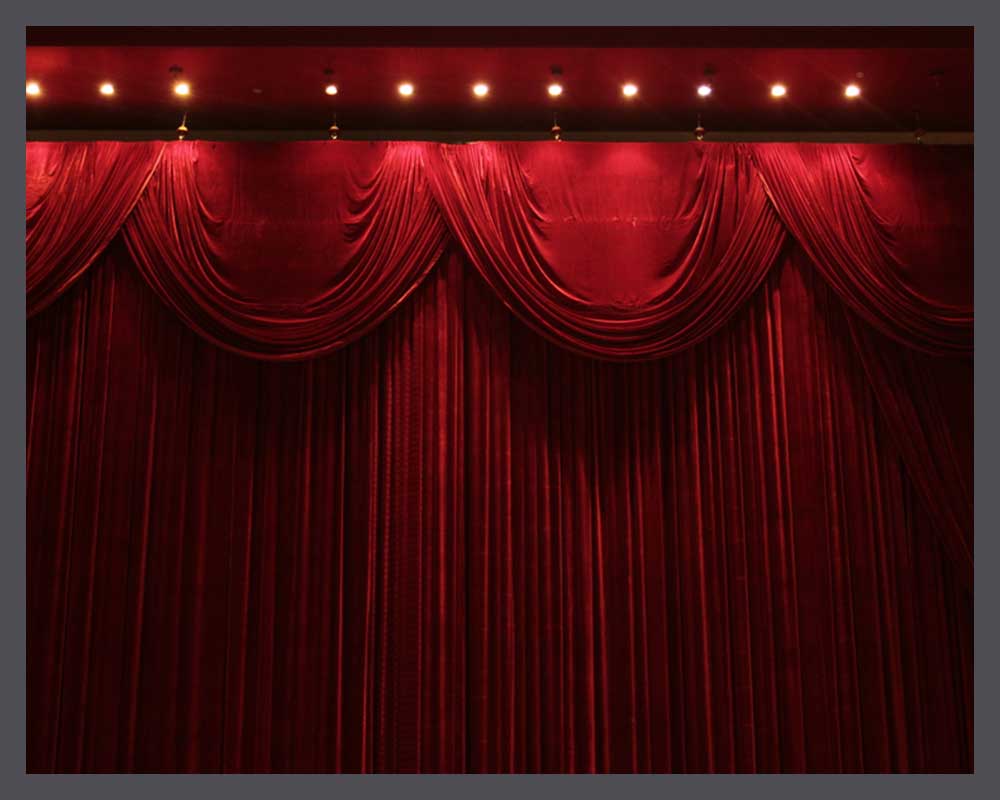 Stage Drape at Georgia Expo
All of Georgia Expo drape fabrics ship with a Flame Certificate. We test to California Small Scale and NFPA 701, the standard flame tests in the event industry. We also sew the drape in-house, ensuring that we pass the direct savings onto our customers.
Stage drape at Georgia Expo is available in the following fabrics:
Performance Velour™ – The recommended stage drape: sound dampening, blackout, and 100% flame resistant. Our most popular panel sizes are listed online, but we can do custom heights and even sew panels together to achieve custom widths.
Duvetyne – Duvetyne is used for temporary masking and draping where light reflection is undesirable. Typical applications to control light spill include film and photography studios, theatrical sets, AV presentations, curtains and scenery.
Commando – Commando is a low-cost alternative to Velour. You can use this fabric as blackout drape or masking cloth. It is a flame retardant 100% polyester fabric with a felt-like, brushed matte finish and is the top choice for blackout fabric on a budget.